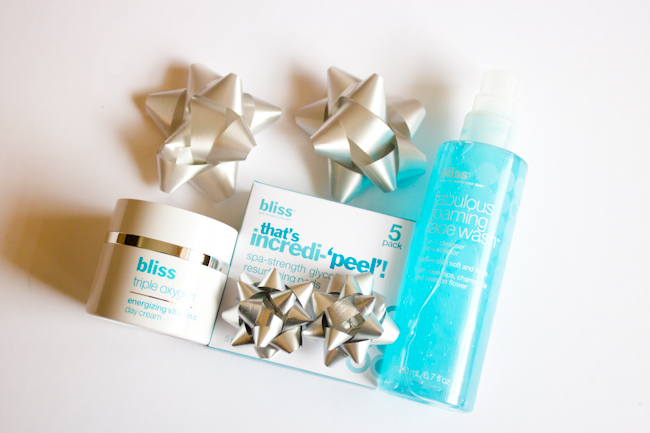 One of my favorite ways to unwind and de stress is by having a spa day and Bliss is always my go to destination. Unfortunately with my busy schedule it isn't always easy to find the time, so Bliss has found a solution for us working women. Their Bliss A-Bright Face Kit brings the spa into your home. This brilliant at home facial kit includes their Fabulous Foaming Face Wash, Triple Oxygen Vitamin C Cream, and a 5 pack of Incredi-Peel Glycolic Resurfacing Pads. It has everything you need to have a fabulous facial in the comfort of your own home. This kit gives me the perfect excuse to stay home on Friday night after an exhausting week and relax with a facial. And trust me you will see results on par with having a professional treatment. You can get 20 percent off by purchasing at BlissWorld.com. This kit can also be found in stores at Kohl's and ULTA.
I am also giving away a kit to one lucky winner!! Here's how to enter:
1. Leave a comment below with your name and email address
2. Follow me on Instagram: kelldillon
3. Follow me on Twitter: kelly_dillon
One winner will be chosen and notified on Friday January 1st. Good luck!