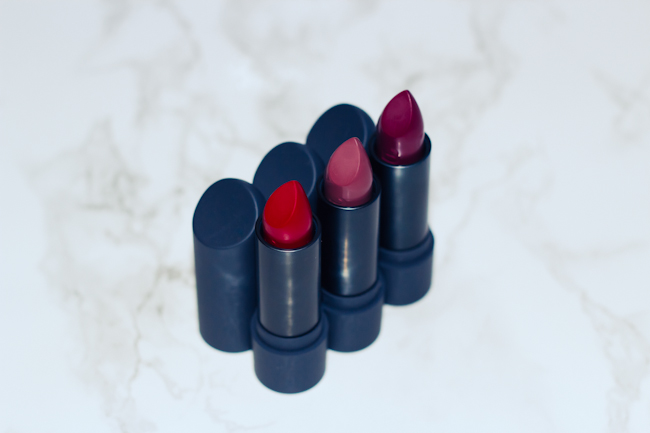 Bite Beauty Amuse Bouche Lipstick – This is the creamiest, boldest lip color I have ever used. I talk a lot (it's what I do for a living) and trust me when I say this lipstick has staying power. There's a huge assortment of beautiful, vivid colors to choose from and a nice added bonus is that it smells amazing.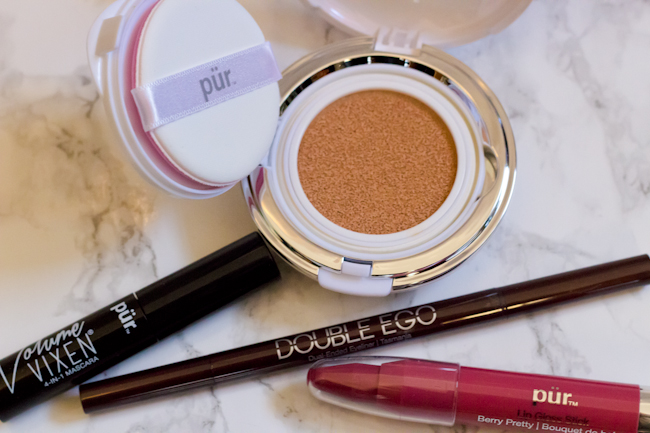 Pur Cosmetics The Freedom Collection – This is an exclusive limited-edition essentials collection inspired by the film The Divergent Series: Allegiant (which I have yet to see but hear is great). All four products in this set are amazing essentials to have in your makeup bag. The Air Perfect Cushion Foundation gives amazing lightweight, long lasting coverage. The Double Ego Eyeliner lets you create different looks from a defined cat eye to a smoky look. The Lip Gloss Stick in the gorgeous Berry Pretty shade gives your pout high-shine, and their Mini Volume Vixen Mascara pumps lashes from root to tip. Whether you are a fan of the movie or not, this set will deliver.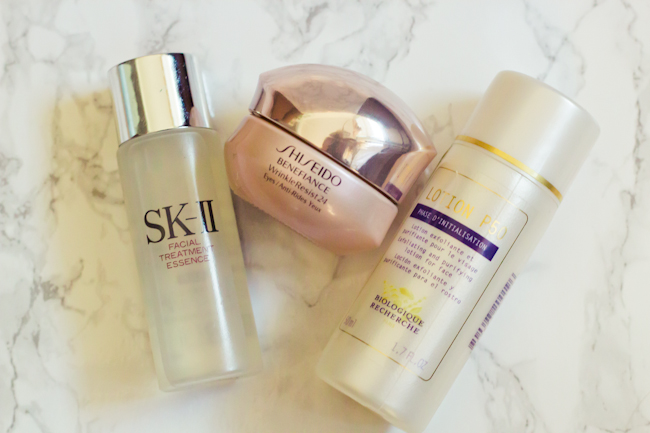 SK-II Facial Treatment Essence – I finally tried the holy grail "Miracle Water," and let me tell you that it does not disappoint and this is coming from someone who was very skeptical. The $200 price tag had me running for the hills in the past but I recently got my hands on a free sample from a monthly beauty box subscription and I'm now officially hooked. I saw quite an immediate positive impact on my skin tone and clarity. Even when I'm on little sleep (which happens way too often) my skin has a beautiful awakened glow to it.
Shiseido Benefiance WrinkleResist24 Intensive Eye Cream – This is my HG eye cream. I've been loyal to this product for almost a year now and it has never disappointed me. This is the only eye cream that actually does what it says. It leaves my eye contour area firmer, smoother, and replenishes much needed moisture. This cream is not leaving my arsenal anytime soon.
Biologique Recherche Lotion P50 – This product has been a total game changer for me and I only just started using it a few week ago. This cult favorite magic potion really is a "facial in a bottle". Some dare call it the best beauty product of all time, and I may just have to jump on that bandwagon. Now it's not exactly a lotion or toner, it's more of a hybrid liquid that balances and exfoliates the skin. I use it twice a day after cleansing and before makeup by dampening a cotton pad and patting it all over my face and neck. Yes it does tingle and it does smell kind of weird (not as bad as people claim it does I swear) but both definitely fade over time. I'm to the point where I don't even feel or smell it now. Now on to what it does – which is essentially just making my skin look absolutely perfect. It has helped fade my fine lines, wrinkles, and acne spots (although I don't have many), evens out my skin tone, and gives my complexion a stunning youthful glow. I can honestly say my skin has never looked better. And the more I use overtime, the better my skin keeps getting. How it works? I'm honestly not too sure. It's a huge cocktail of acids, but whatever they have in there sure is doing the trick. For the record I'm using the P50 with No Phenol version.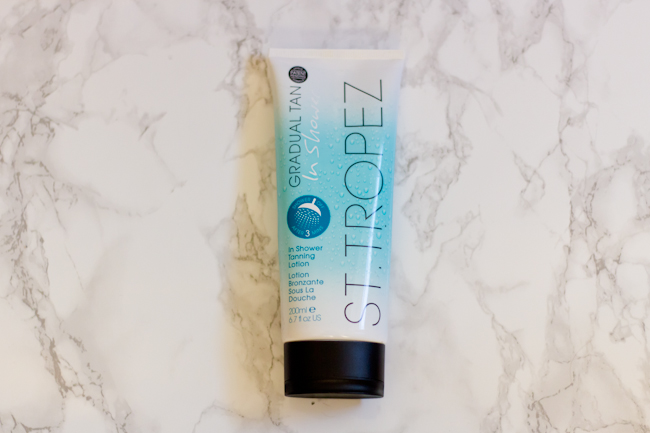 St. Tropez In Shower Gradual Tan – As a pale girl I have the hardest time finding a self tanner that does not leave me streaky or looking like an Oompa Loompa. When I read about St. Tropez's in shower option I was quite intrigued because every naturally tan reviewer says it hardly left any color on them. That's when I knew I found a winner because that meant it would just the right amount of color for my fair complexion. My hunch was right because this lotion gives me the most perfect looking even colored tan with just the right amount of color. My favorite part is that there's no smell and you don't have to sleep with it on. You wash your body and rinse off like normal, then turn off the water and apply the lotion all over (even on your face). Wait 3 minutes (I like to brush my teeth), then go back in the shower, rinse off, pat dry, and voila you are done! The color will gradually appear as the day or night passes. I get a natural looking, build-able glow without the wait, hassle, or smell.