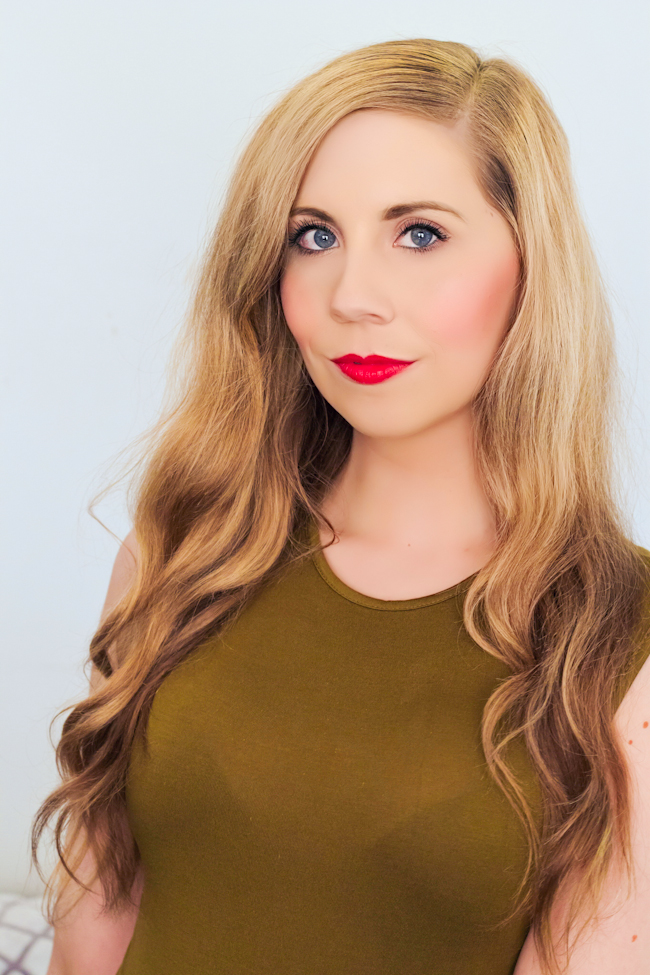 Did you know that Joe Fresh has a beauty line? Yes, that Joe Fresh, the clothing store known for their chic, modern pieces. The lucky people of Canada have been reaping the benefits of this fab makeup collection for quite some time now, and it's finally making its way here to the US. I was lucky enough to try out the line before it hits shelves, and let me tell you, WOW.
Their beauty philosophy is makeup should enhance, not disguise, a woman's true beauty. And it should be easy, never complicated, and always fun. That is a doctrine I can get behind. And the fact that their price point is wallet friendly, had me sold from the get-go.
Joe Fresh knows that us ladies lead busy lives, so their makeup line was designed to keep things simple and fast, while still allowing us to create a beautiful, radiant look. I'm wearing their "5 Minute Face," a powerful and practical beauty solution for the woman on-the-go. It is incredibly fast and simple to replicate this face. I used their foundation to create a dewey, flawless base. Their liquid eye-liner glides on with such ease, that it's completely fool-proof, and their mascara lengthens and volumizes like the best of them. On my cheeks I'm wearing their blush-tint stick and highlighter, which blends on smoothly and quickly. A beautiful bold red lip completes my look no-effort look. Their lipsticks glide on, and have proved their staying power through my constant eating and chit-chatting. In 5 minutes I have a gorgeous, full face of makeup, which required little to no effort.
To celebrate their move across the border, Joe Fresh Beauty has partnered up with Hautelook to host a 3-day flash sale starting on May 9th. US customers have an exclusive chance to shop the Joe Fresh line at a discounted rate before it hits stores. Trust me, you do not want to miss this chance to get affordable, high-quality makeup, at an even more budget-friendly price.