Liberty Science Center's Mythbusters: The Explosive Exhibition, the Jersey City interactive science museum and learning center's newest exhibit, is officially open. In this fully interactive exhibit, you can put can put some popular myths to the test, just like Adam Savage, Jamie Hyneman, and the rest of the team from the long-running MythBusters TV show. Mythbusters is based on the process of discovery used by researchers around the world called the "scientific method." They start with a question and idea about what they will discover (the hypothesis), then scientists figure out how to test it, design trials, then run them to see what happens.
In the exhibition, guests use pre-built experiments from the TV show to bust new myths as well as some iconic favorites. I had the privilege of checking out this one-of-a-kind exhibit to test some popular myths for myself, as well as chat with Liberty Science Center CEO Paul Hoffman. Watch below or read on to learn more about my amazing experience at the traveling exhibit's northeast premiere.
Paul tells me this new exhibit, which was designed to replicate the show's workshop complete with real props and gadgets from the TV show, aligns perfectly with Liberty Science Center's mission to get learners of all ages excited about the power, promise, and pure fun of science and technology, in a completely hands-on environment.
"It's taking myths, things that people think are true, and using science to show that they're not, or in some cases they are true," he says. "What we do at Liberty Science Center, and why we're called a science center and not a museum, because everything here is hands on. It's a playground for the mind and the imagination."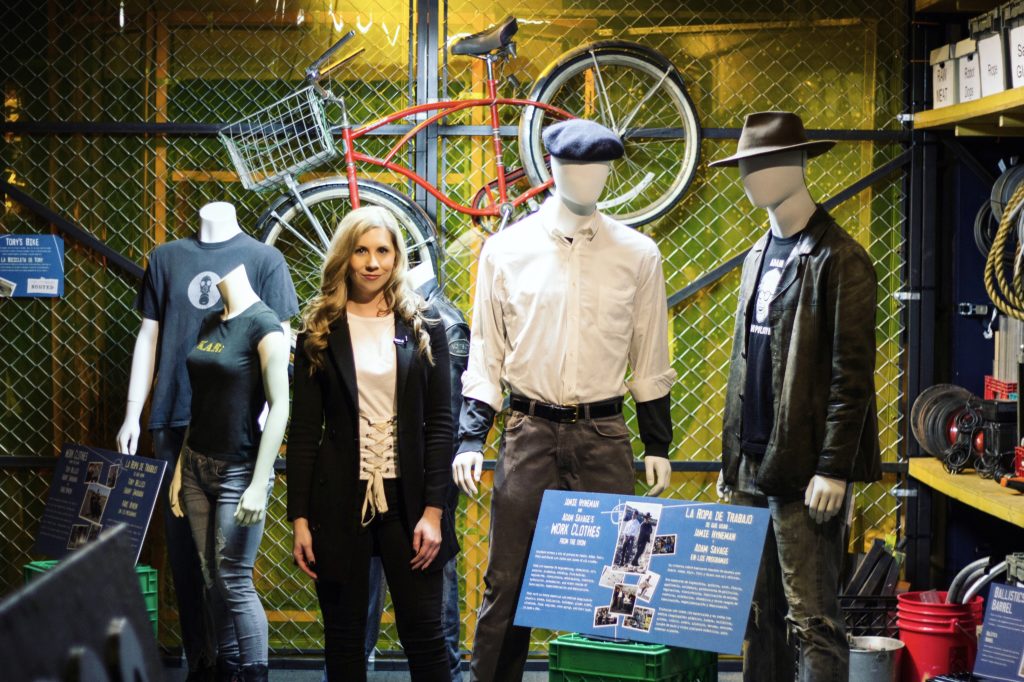 After chatting with Paul, Liberty Science Center's Fred Hartmann gave me a tour of the exhibit. We tested out some popular myths, like trying to pull the cloth off a set table while leaving the dishes intact. It is based off of Newton's first law which is all about inertia. When you pull the table cloth out, you are going to create friction. If the friction is not enough of a force to overcome that inertia, the dishes will stay in place. I am happy to report that this myth is indeed true! I was able to pull out the table cloth while leaving the dishes intact.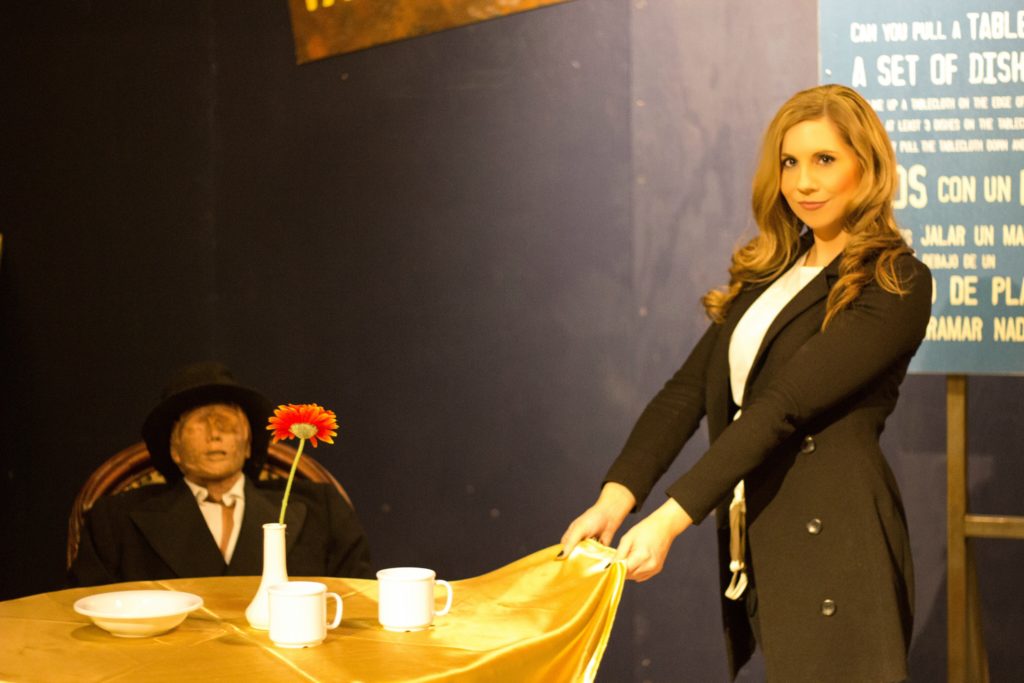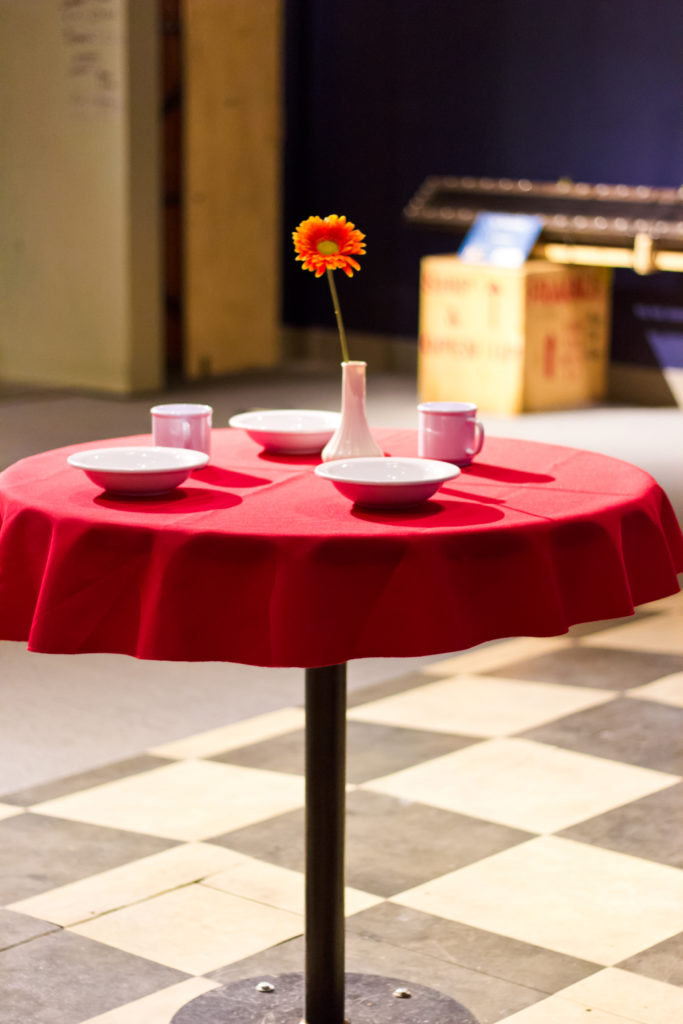 Next we got to try out their live show where participants can test to see if they are able to dodge a paintball. After you suit up (don't worry, you are fully protected), paintballs are fired at you from different distance, almost on a delay, to see if you can jump out of the way, given enough time. And after two tries, yes we were able to do it!
Other popular myths you can put to the test include seeing whether toast always falls butter-side down, determining whether you get wetter running versus walking through phosphorescent rain showers, and finding out how long you can hang from a window ledge or cliff, as so many movie stars have done over the years. After completing the experiments, you can add your own data to the list compiled by everyone else who has visited.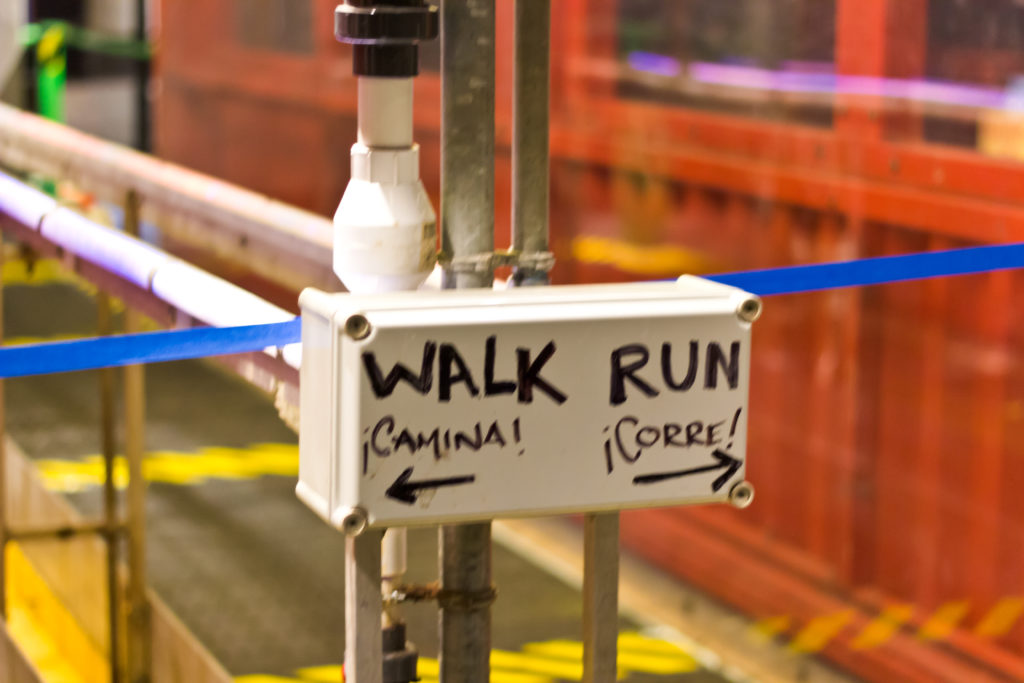 I truly had a blast testing out all of these popular myths, and was totally surprised by what we discovered after trying each one out. I highly recommend checking out this fantastic exhibit and busting some myths for yourself. Whether you fly solo, plan a trip with a group of friends, or bring the kids, you will truly have the most incredible time. The exhibit runs through September 4th, but trust me, you will want to get there much sooner.