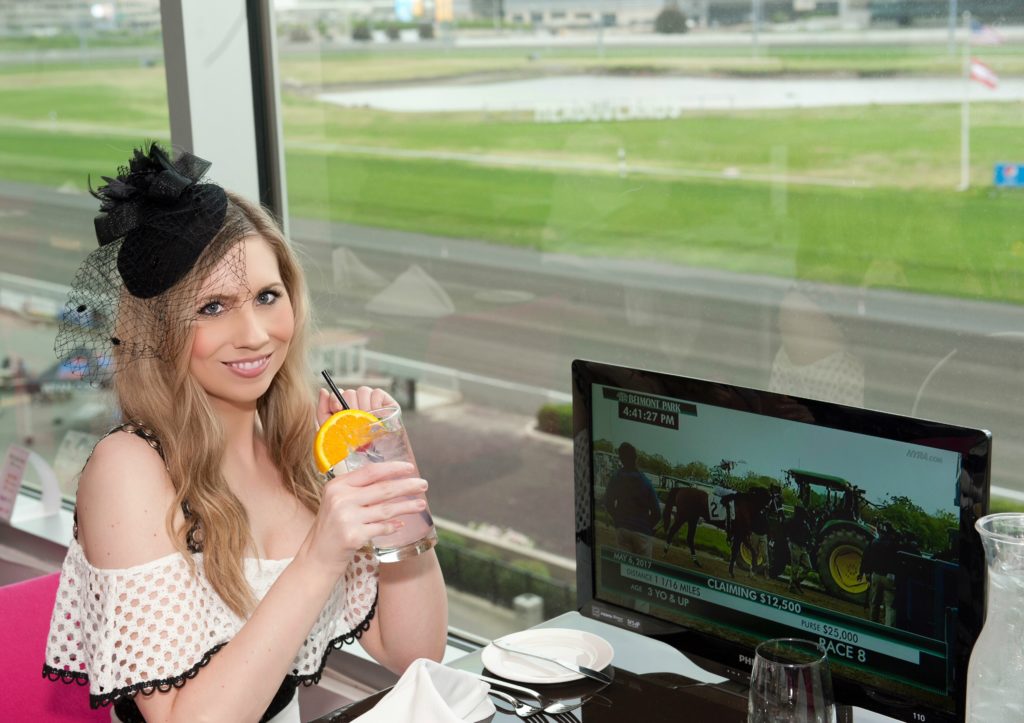 It may just be because of all the fabulous, over-the-top hats but I have always wanted to attend an amazing Kentucky Derby party. In my 33 years of life, I have never had the chance to get all dolled up and don a fancy head piece to attend the races; that is until now. I had the fantastic opportunity to attend Meadowlands Racing and Entertainment's Derby Day celebrations and I can whole heartedly attest that it was just as marvelous as the big soiree at Churchill Downs, and not to mention only a short car ride away. This was most certainly mainly due in part to the state of the art venue's talented special events department. While getting the VIP treatment at this special occasion, I learned how their experienced team is capable of exceeding all of your party expectations.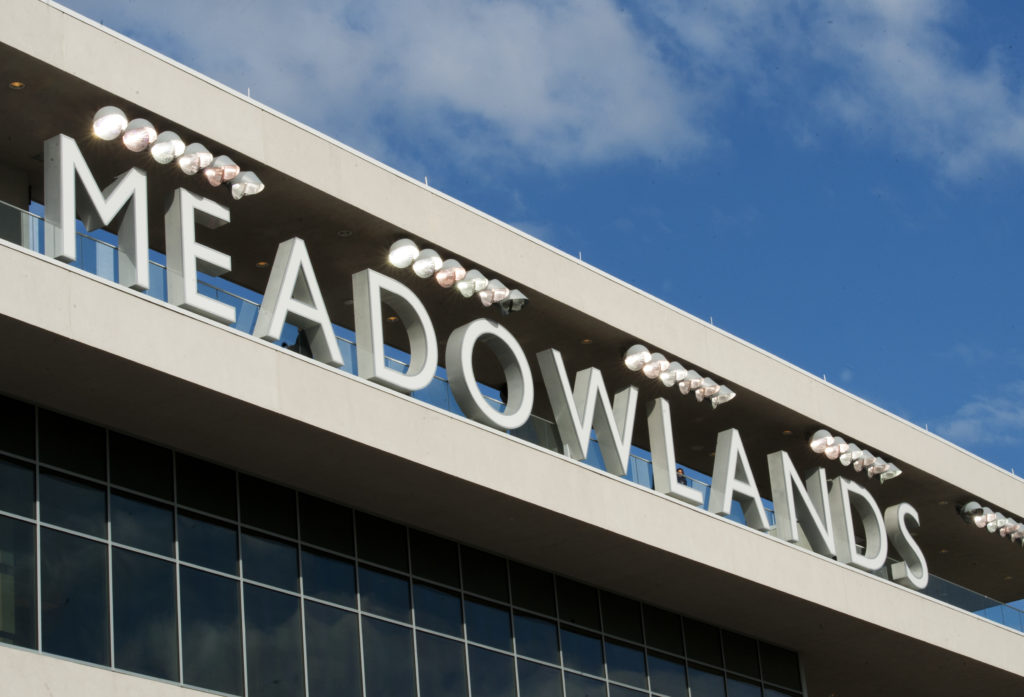 I began my big Derby Day by spending my morning dolling up in a gorgeous dress and fastening my adorable head piece. I was so excited to see so many lovely ladies getting festive and dressing the part. You could feel the energy and excitement as soon as you entered the racetrack. Upon arrival I received a tour of the venue's eight bars, lounges, and restaurants. Each had its own distinct look and vibe, but all gave the most amazing view of the racetrack (you'll have a good seat no matter where you are). With a variety of options to offer, Meadowlands Racing and Entertainment is the perfect venue for any type of experience; big or small, corporate or social. They can do it all, from birthday parties and Sweet 16's, to Mitzvahs and holiday parties, to corporate events and trade shows.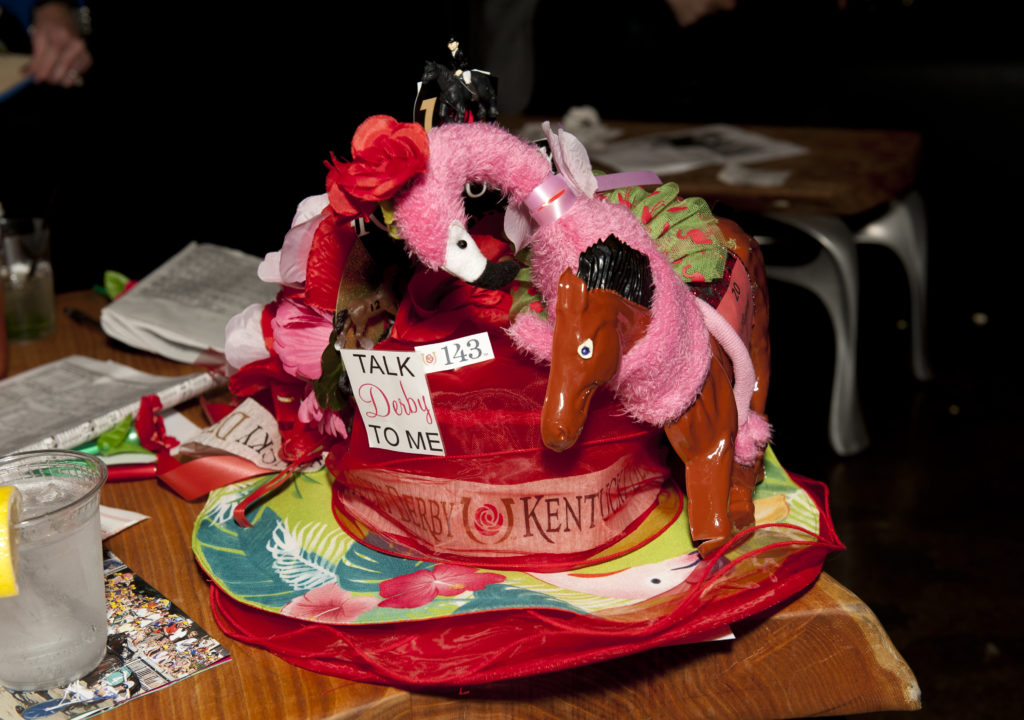 My first stop was Victory Terrace. This breezy bar gives you a rooftop front row seat to the NYC skyline with amazing views of the city landscape and racing action. It is the perfect spot to enjoy the dramatic night sky on a Friday or Saturday night during their harness racing events. Victory Terrace can easily accommodate up to 500 guests comfortably for your next special event. I took in the stunning views for a bit while chatting with fellow party goers. I learned that this is also the place to be on Friday race nights with a fun, youthful crowd, a fantastic DJ, and delicious drinks. This would also be a fabulous space to host a fun summer soiree or birthday bash with your nearest and dearest.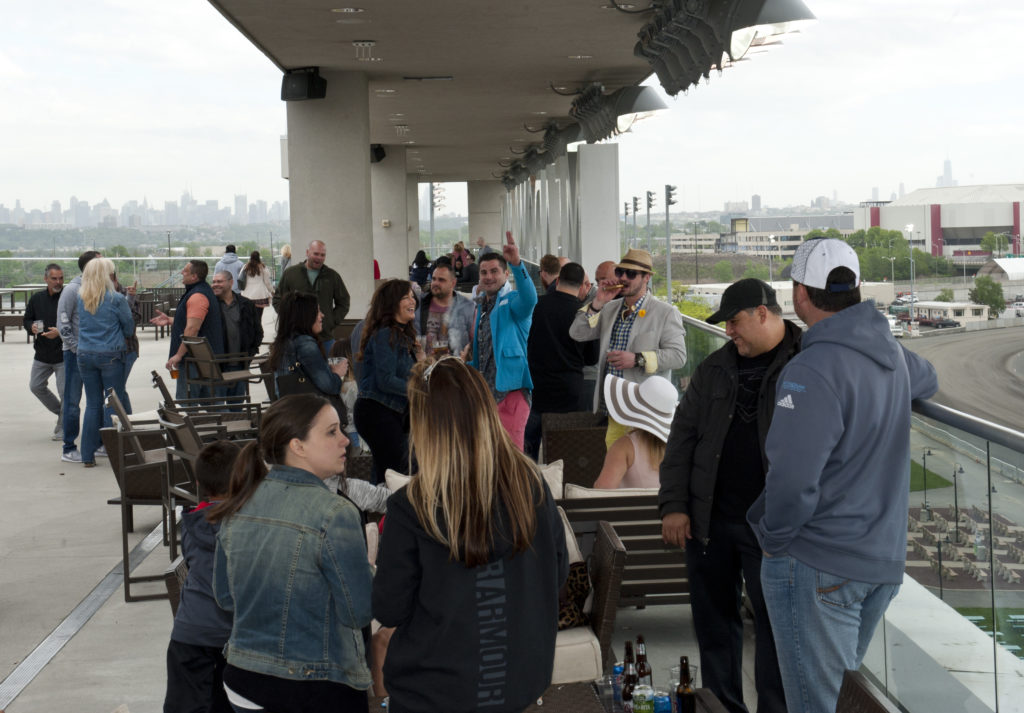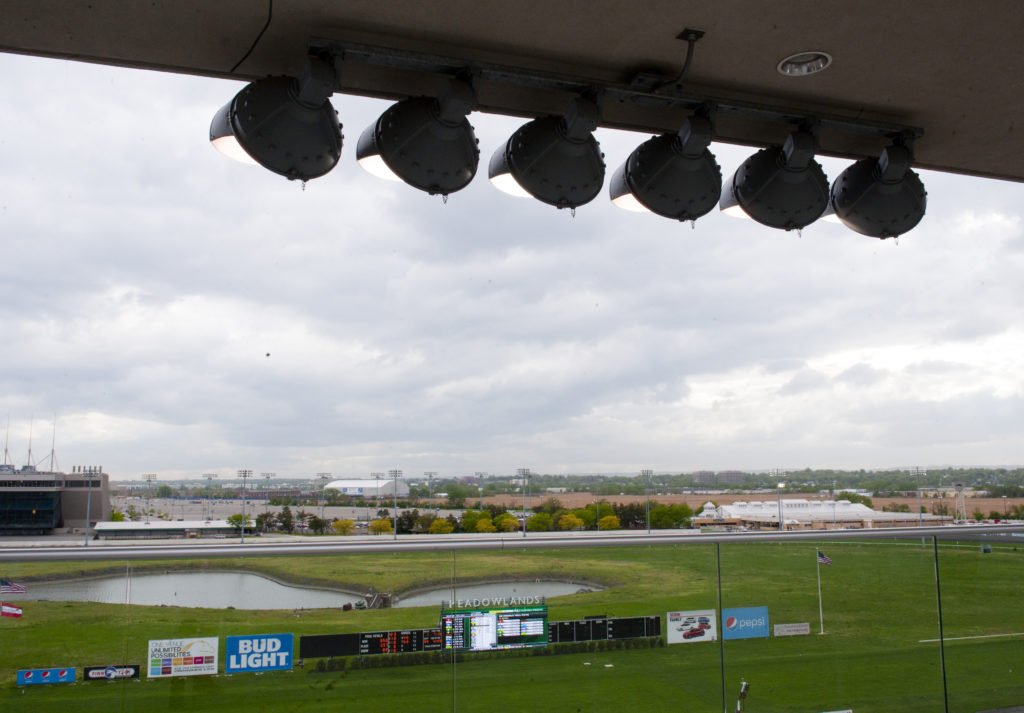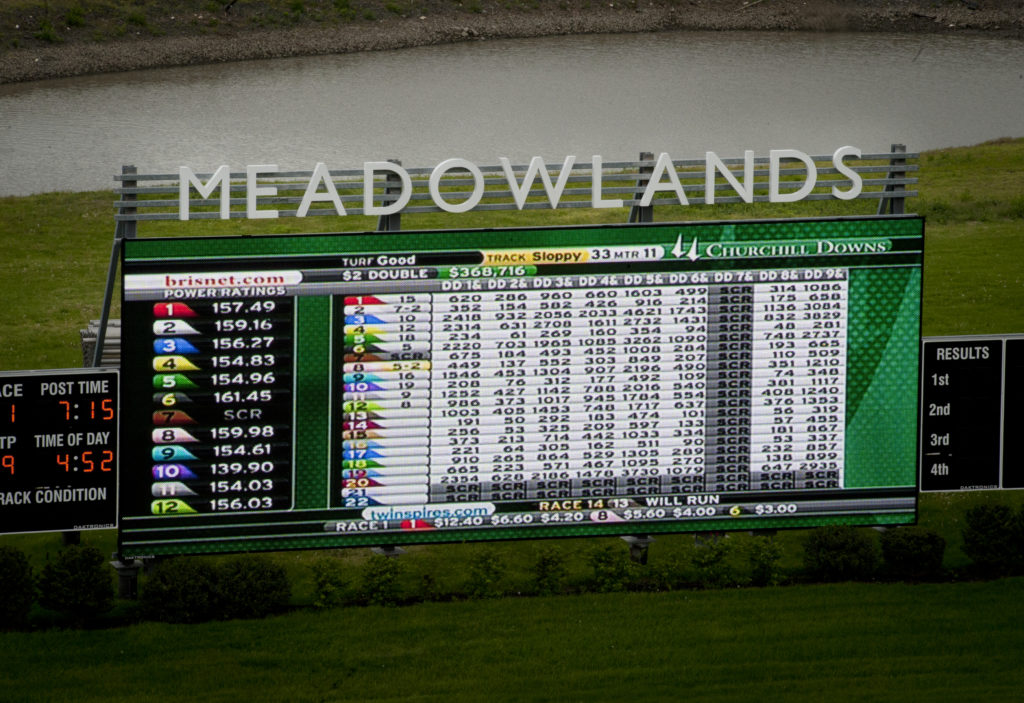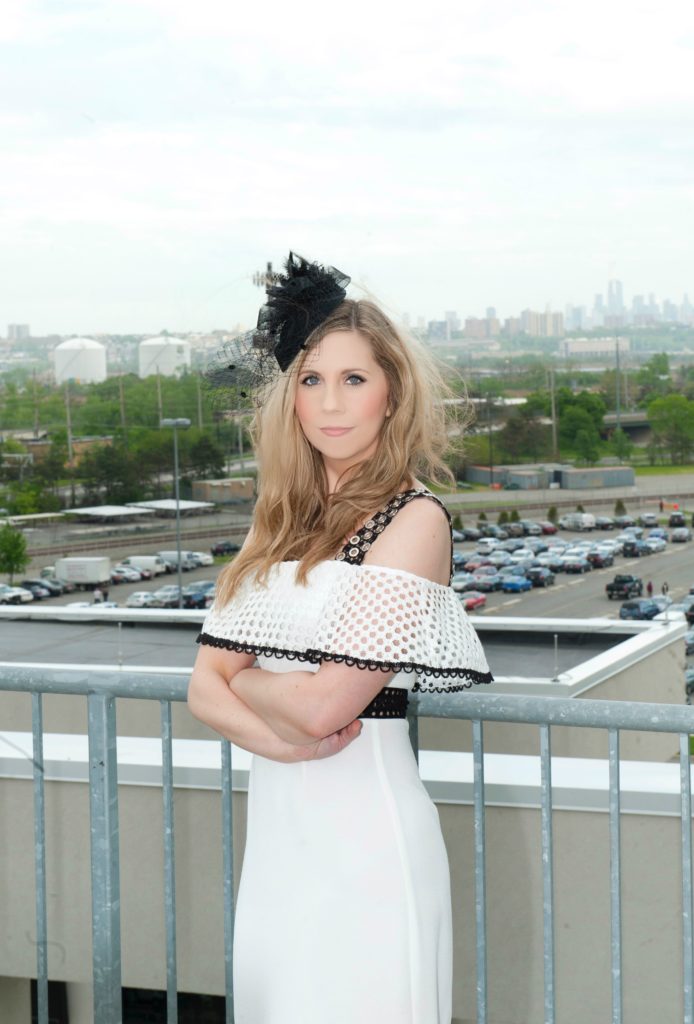 Next, before the hat contest started (how could I not enter?), I visited one of my favorite (and the prettiest) spots at Meadowland's Racing and Entertainment; their fabulous tiered dining area aptly named Pink. With its swanky stained gunmetal floors, white subway tiles, and accented with bright pink wool chairs (hence the restaurant's name), this eatery combines an upscale buffet with amazing views of the live horse racing action from every seat in the house. Table-side cocktail service complements the delicious buffet fare. This indoor restaurant allows seating for up to 270 guests to eat and drink, with the convenience of individual TV and betting terminals. I enjoyed one of the day's signature drinks, named The Derby, while taking in some of the pre-race action on my own personal television. How cute would this space be for an adorable Sweet 16 party or a lovely bridal shower brunch?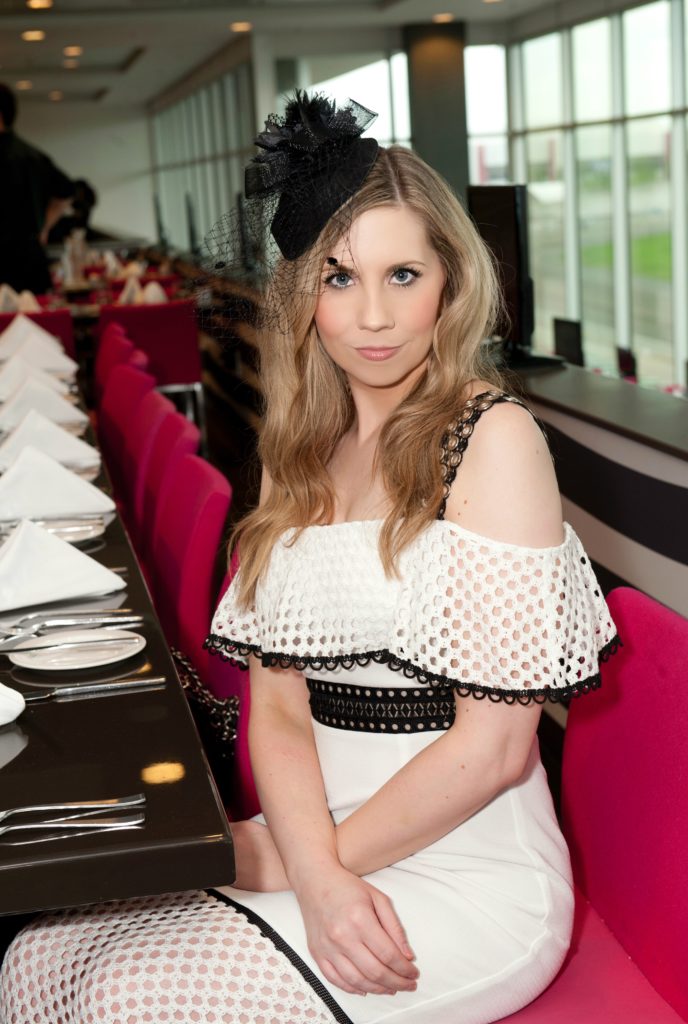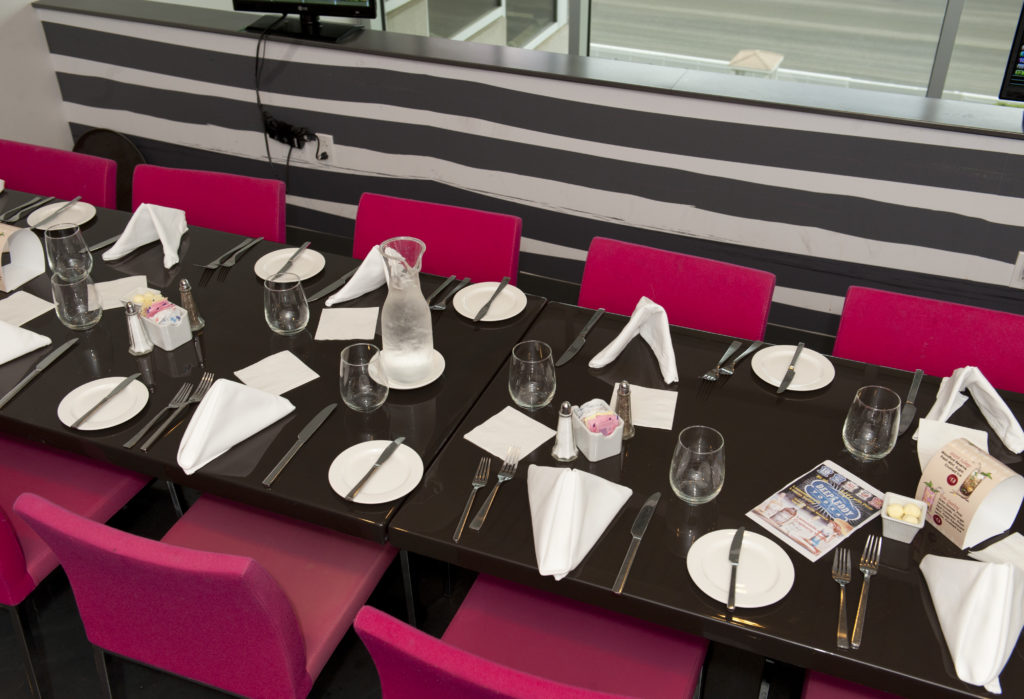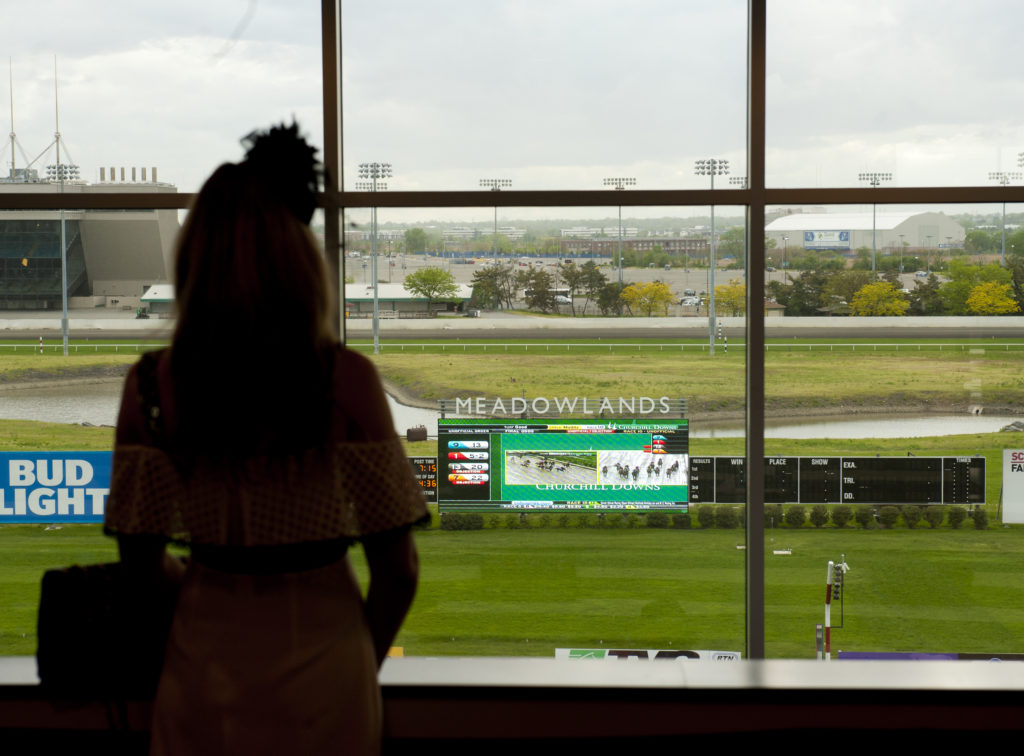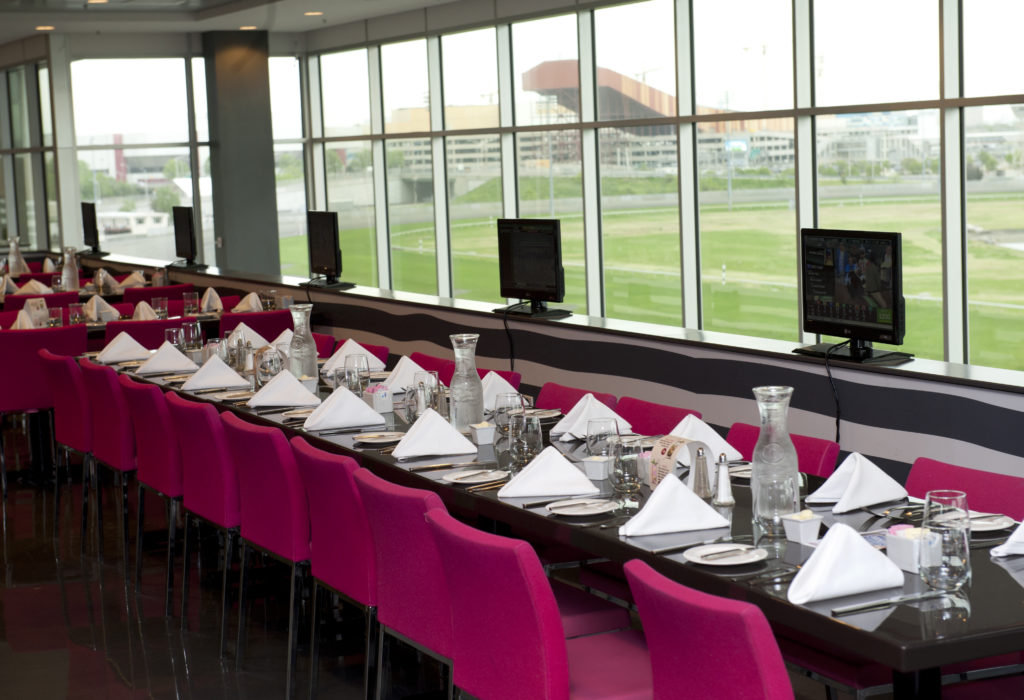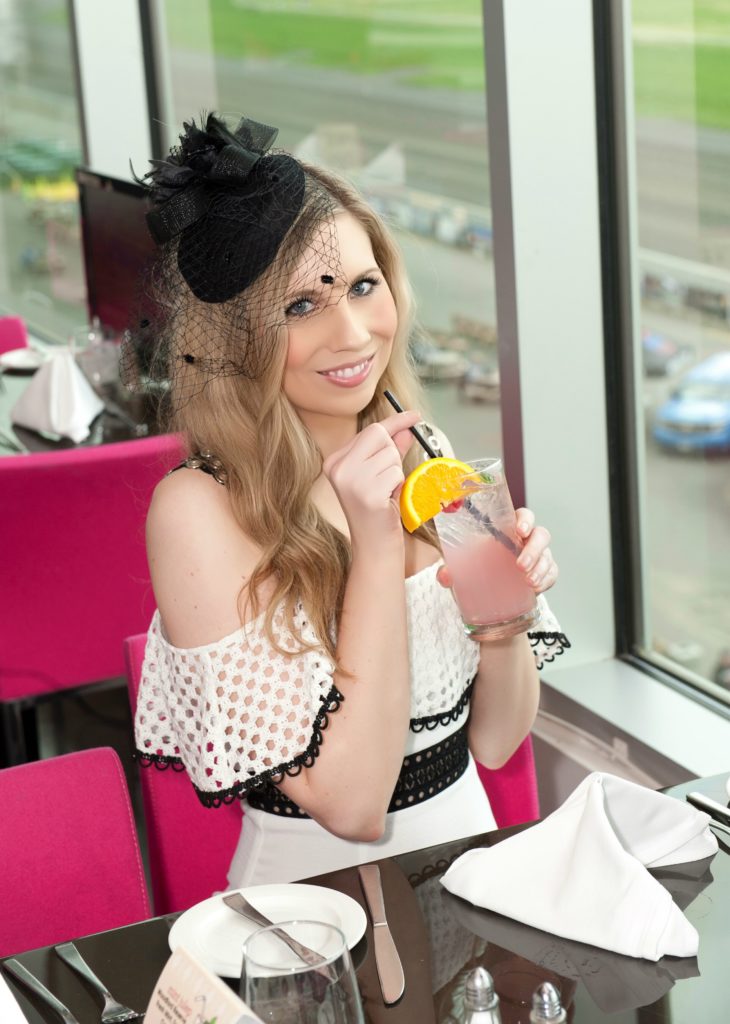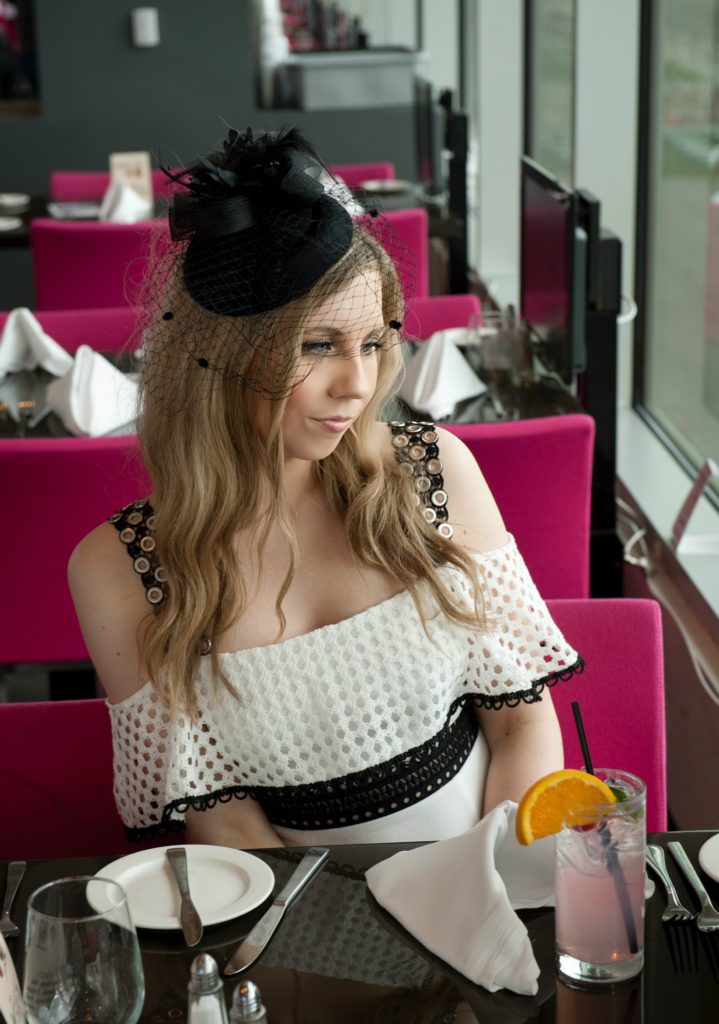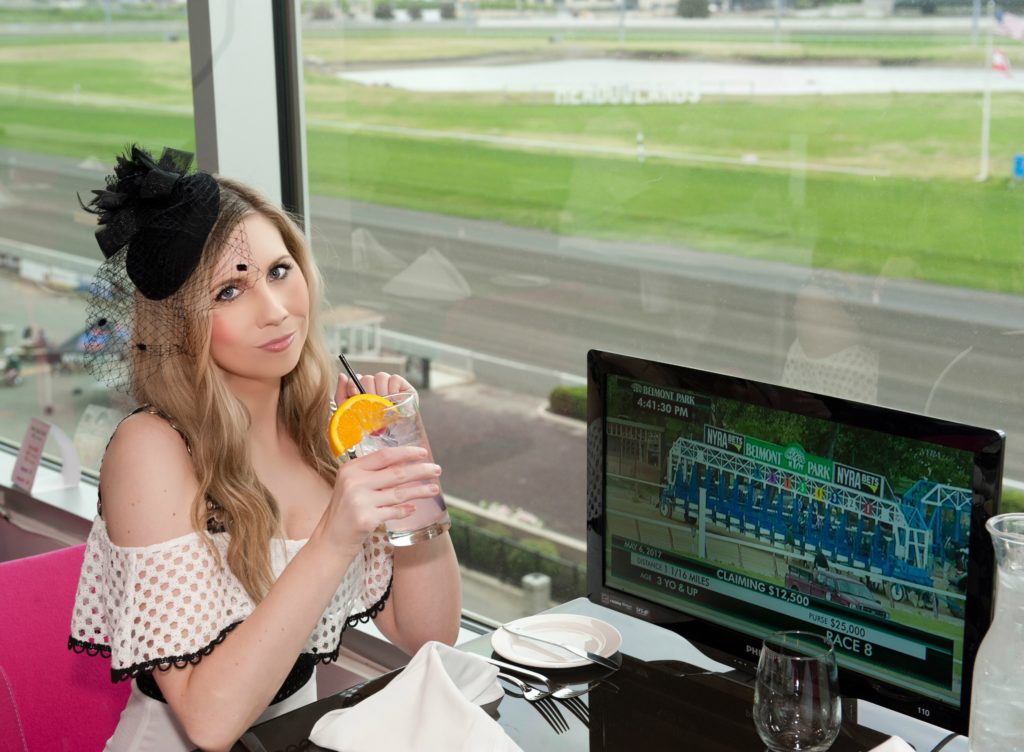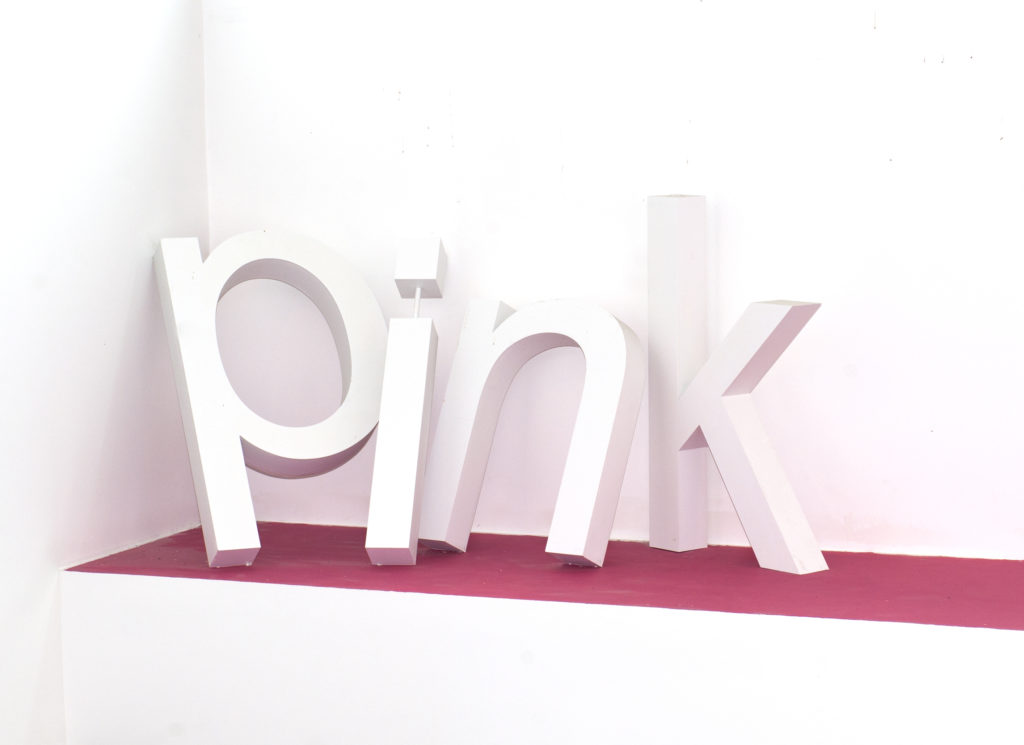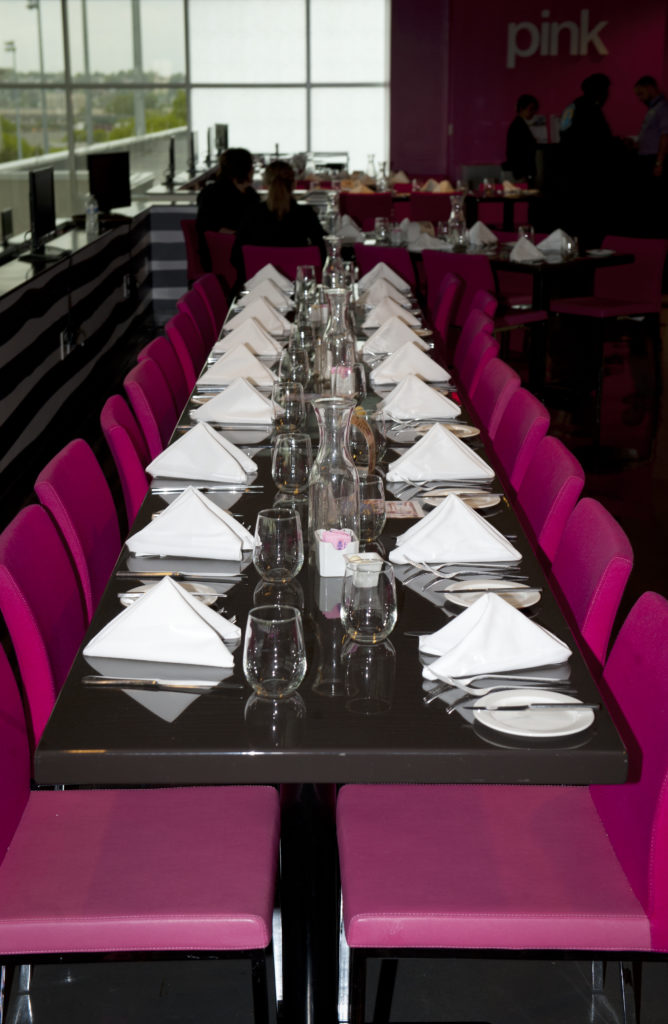 After finishing my delicious drink, I headed down for one of the day's big events, The Hat Contest. I'll admit at first I thought I actually stood a chance, that was until I saw how creative many of these fabulous ladies got with their chapeaus. Unfortunately I did not place in the top three, but the winners were very much deserving (how amazing are their hats!?).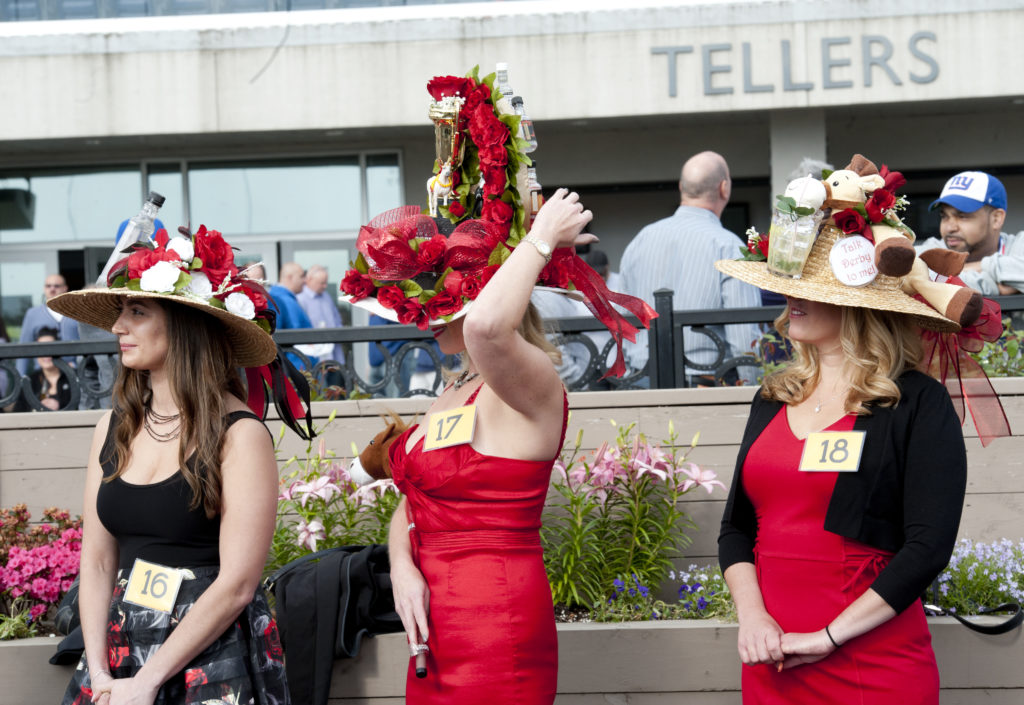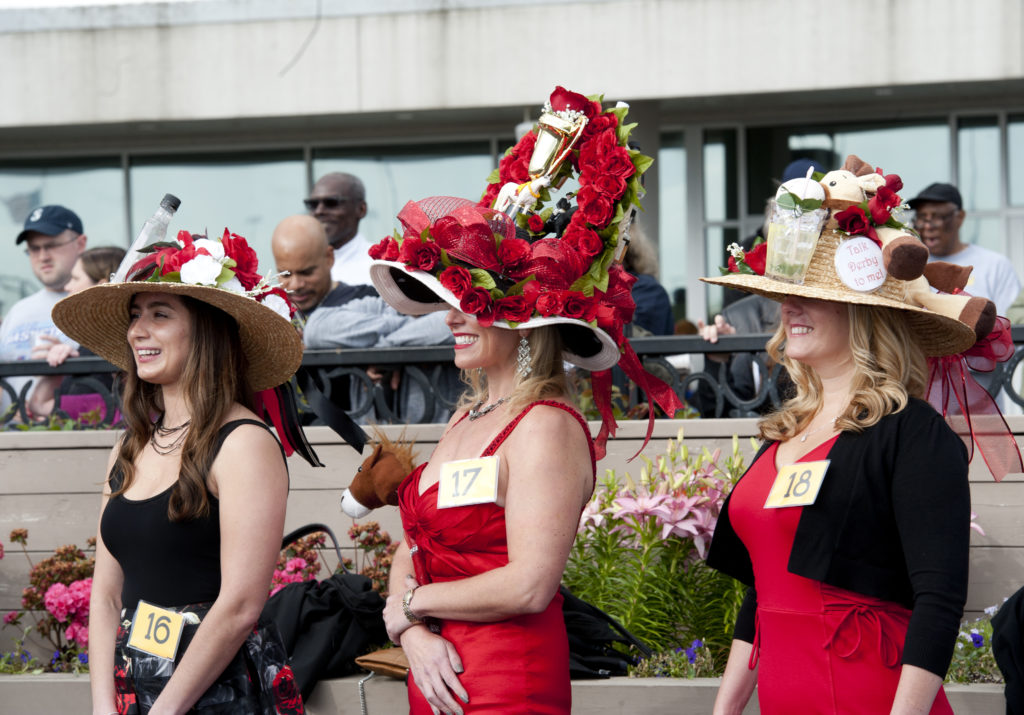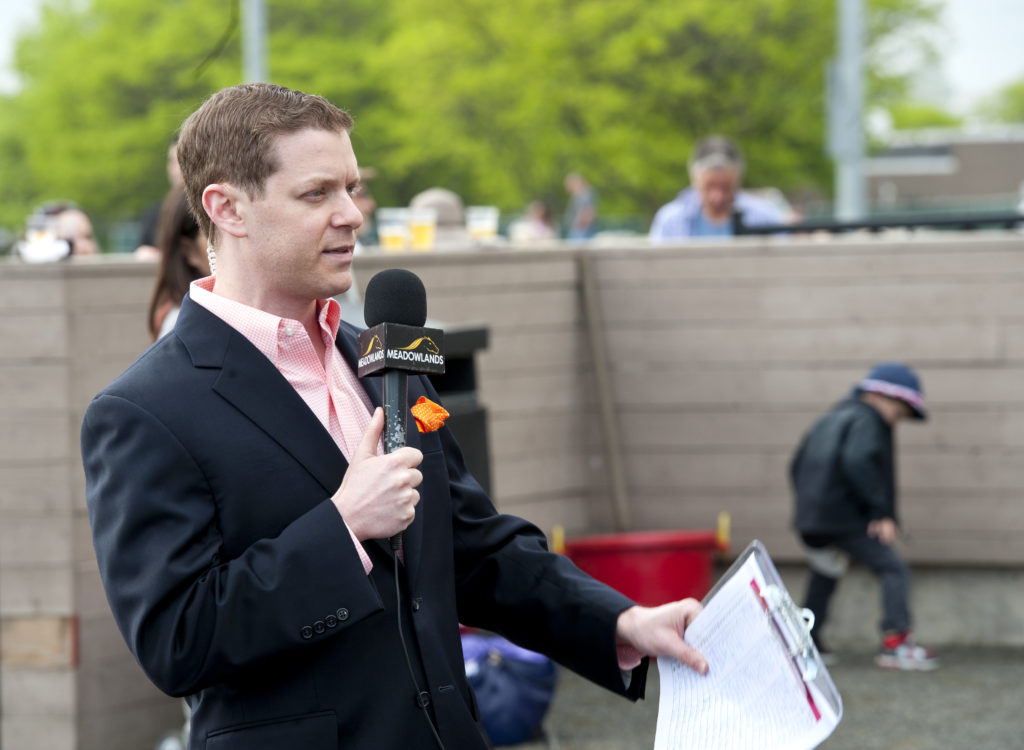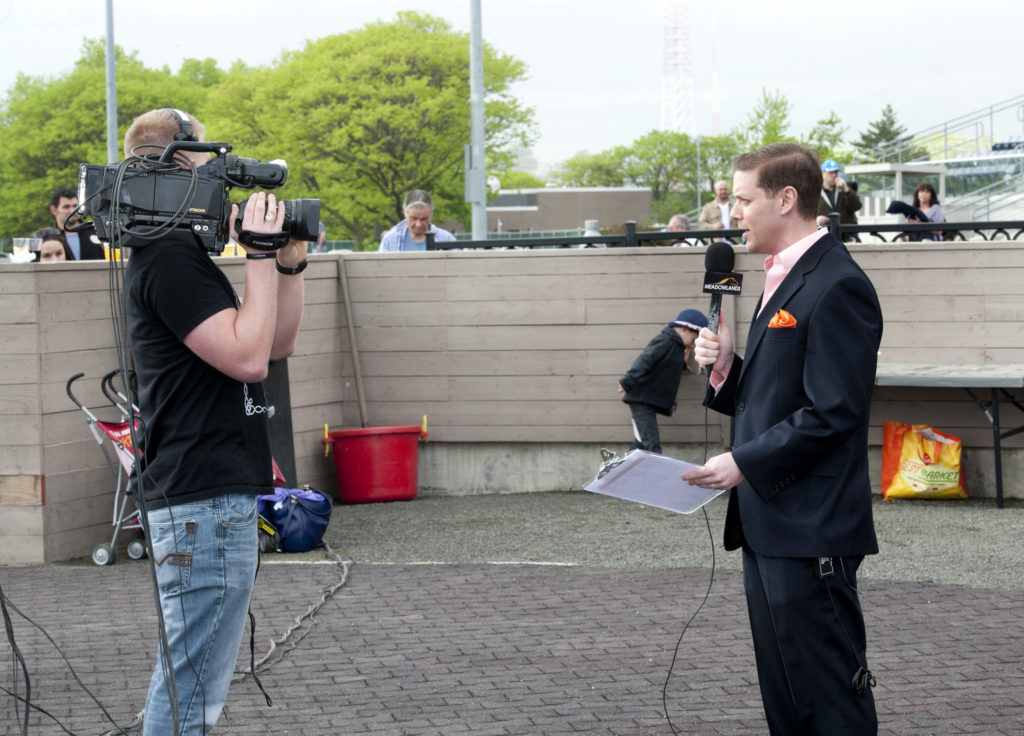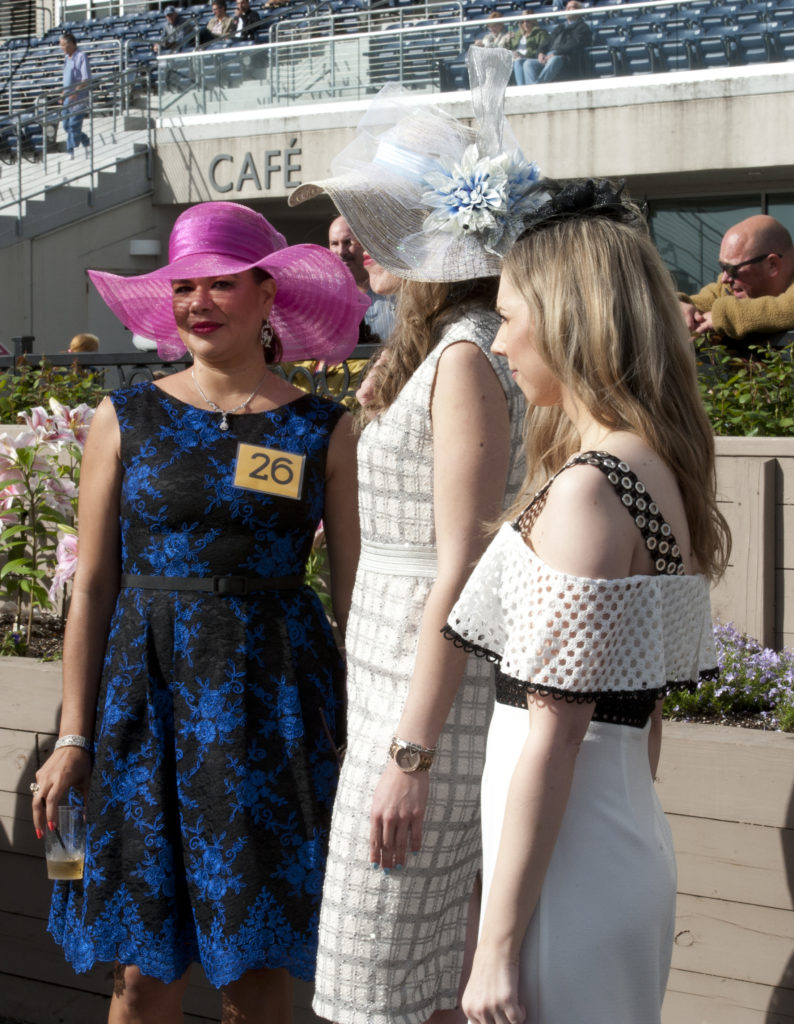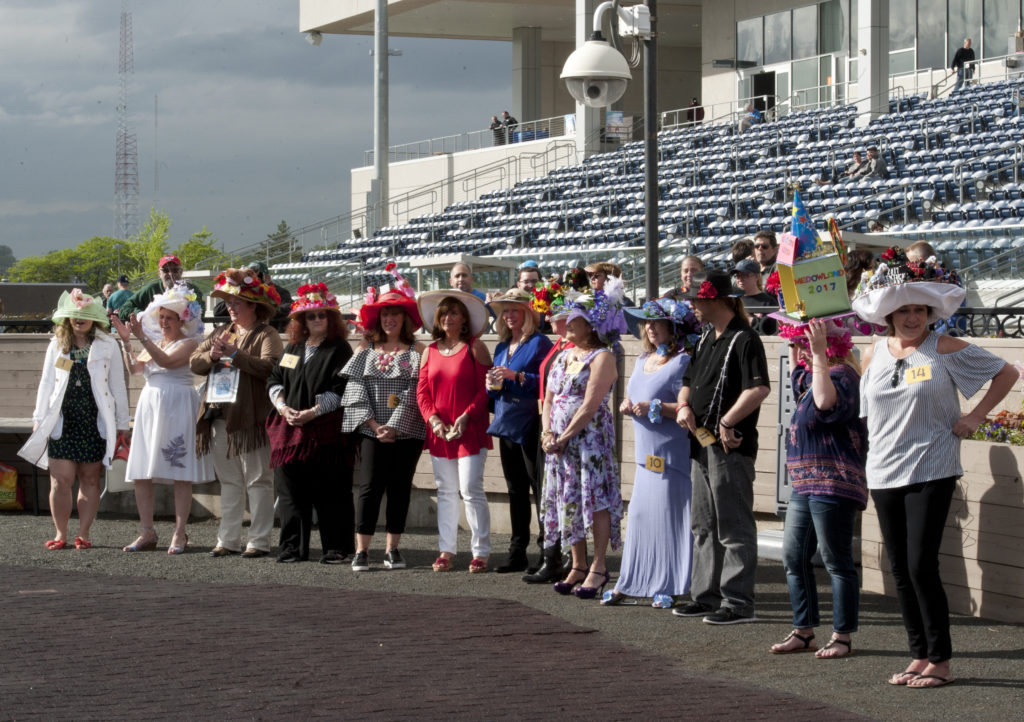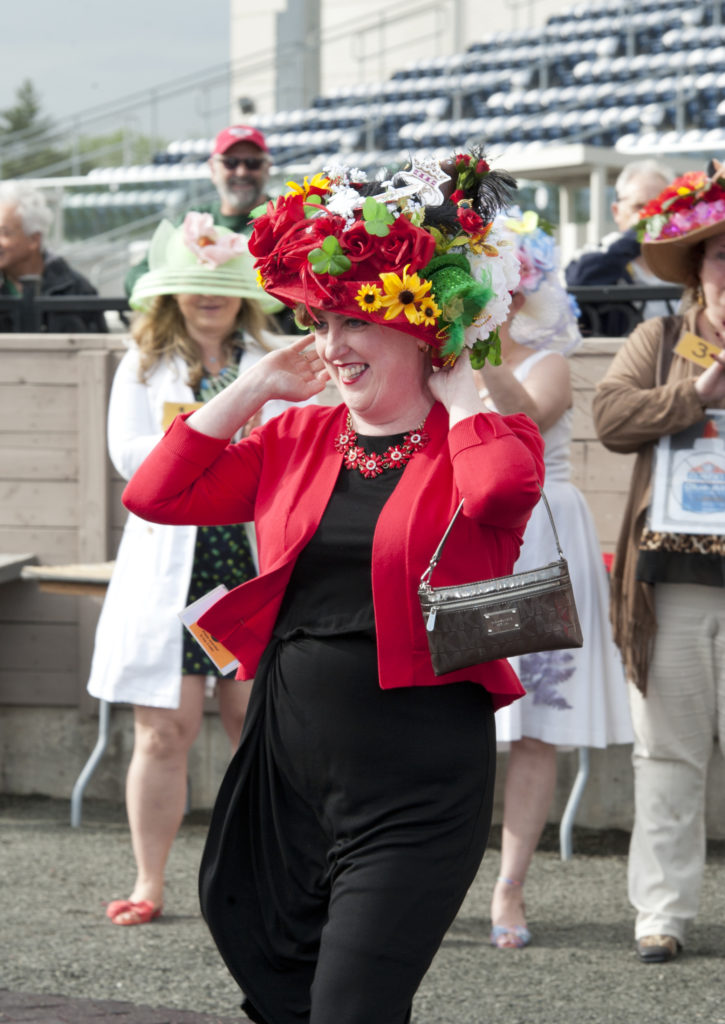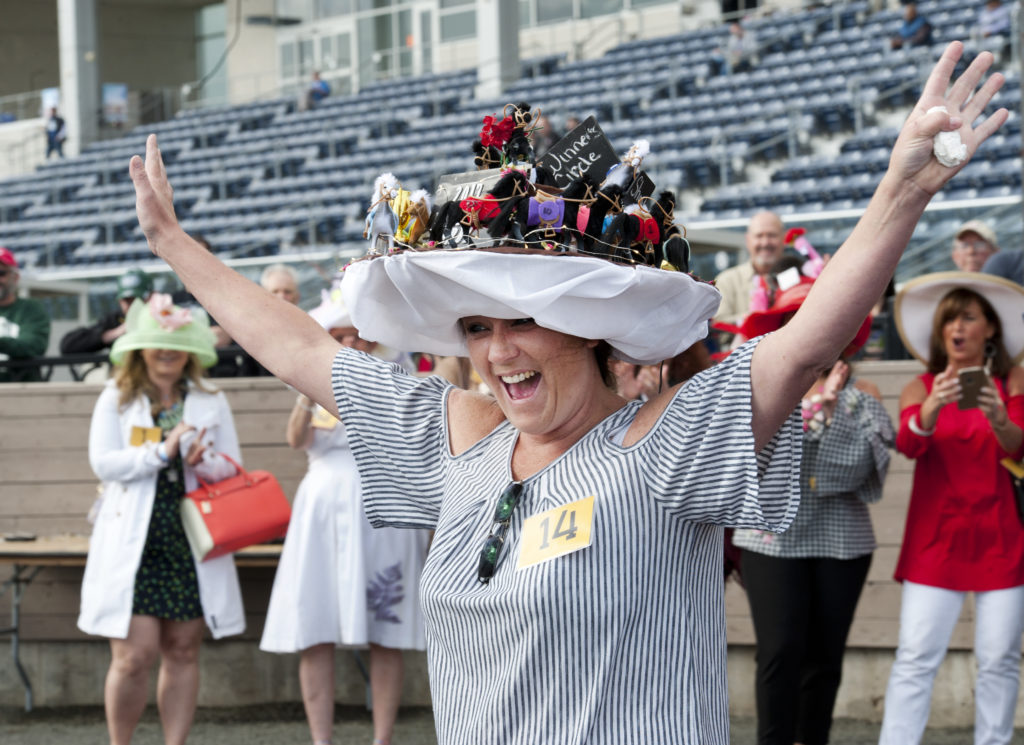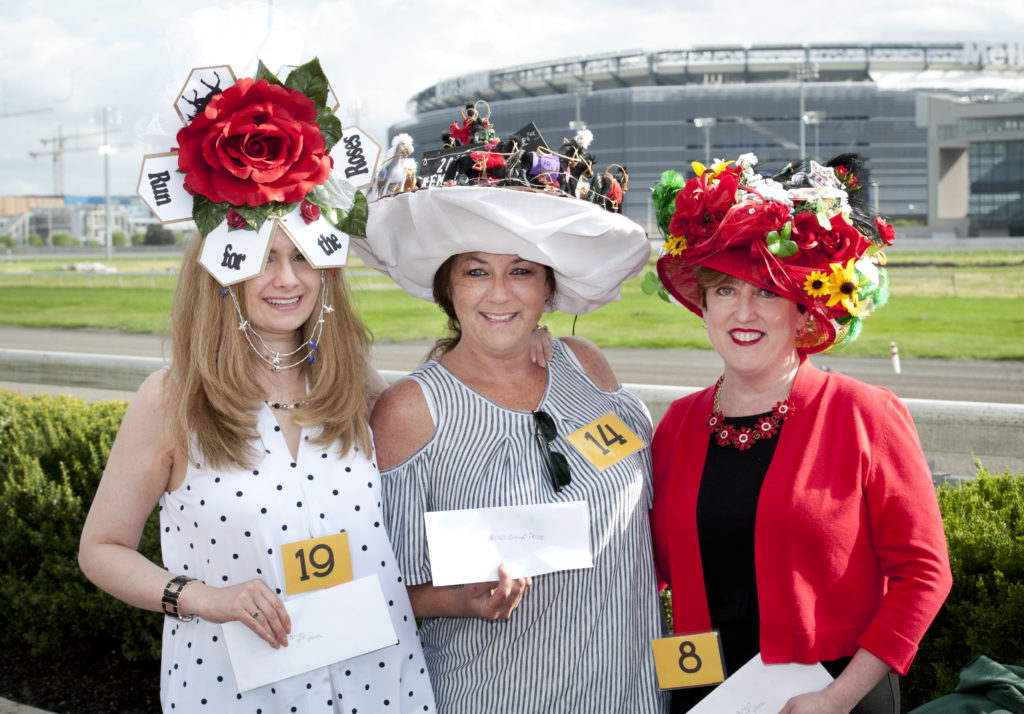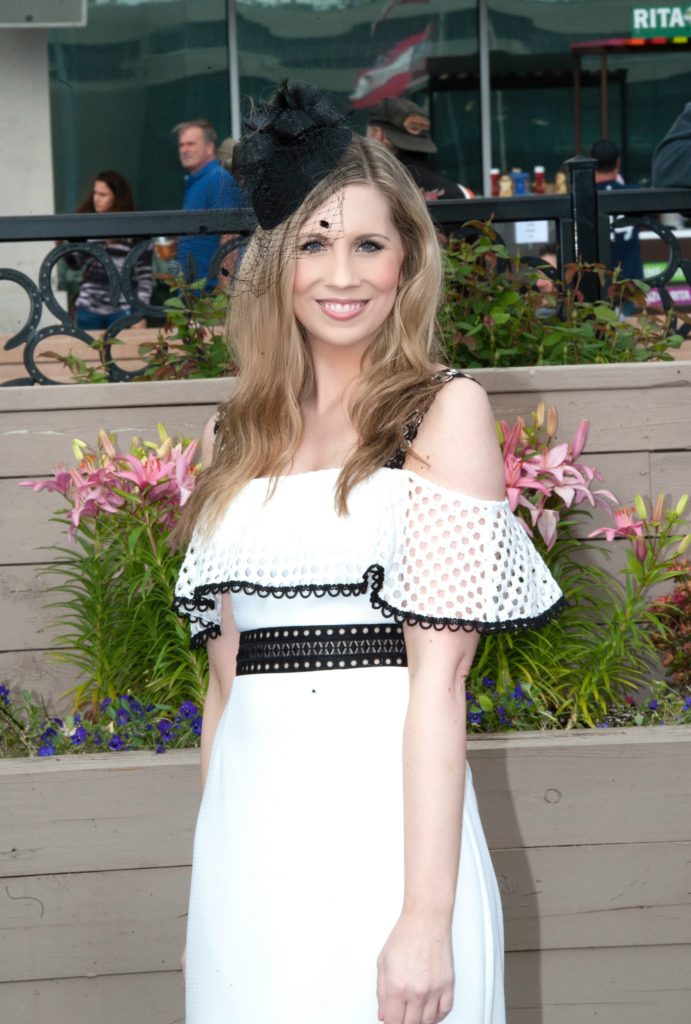 Next before heading to Trotters, their members only club, to enjoy a nice meal, I had the amazing opportunity to ride the track (in a van) to go behind the scenes and visit the horses before they raced later in the day after the Derby. It was such an incredible moment to meet these beautiful creatures and bond a little bit with Spicebomb (he was so sweet and absolutely magnificent).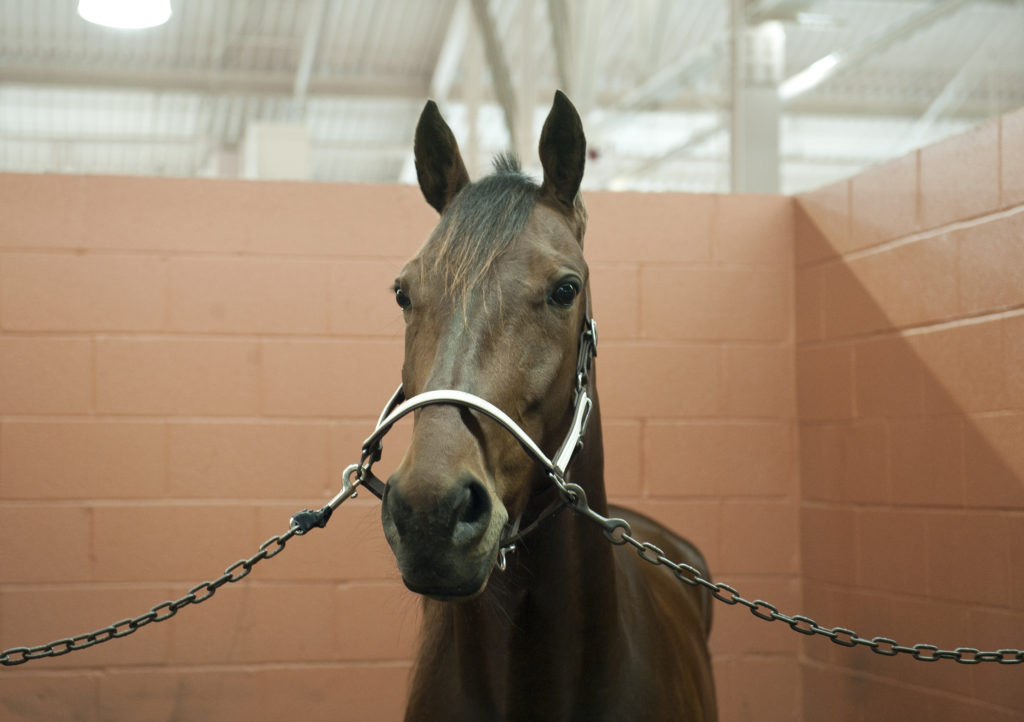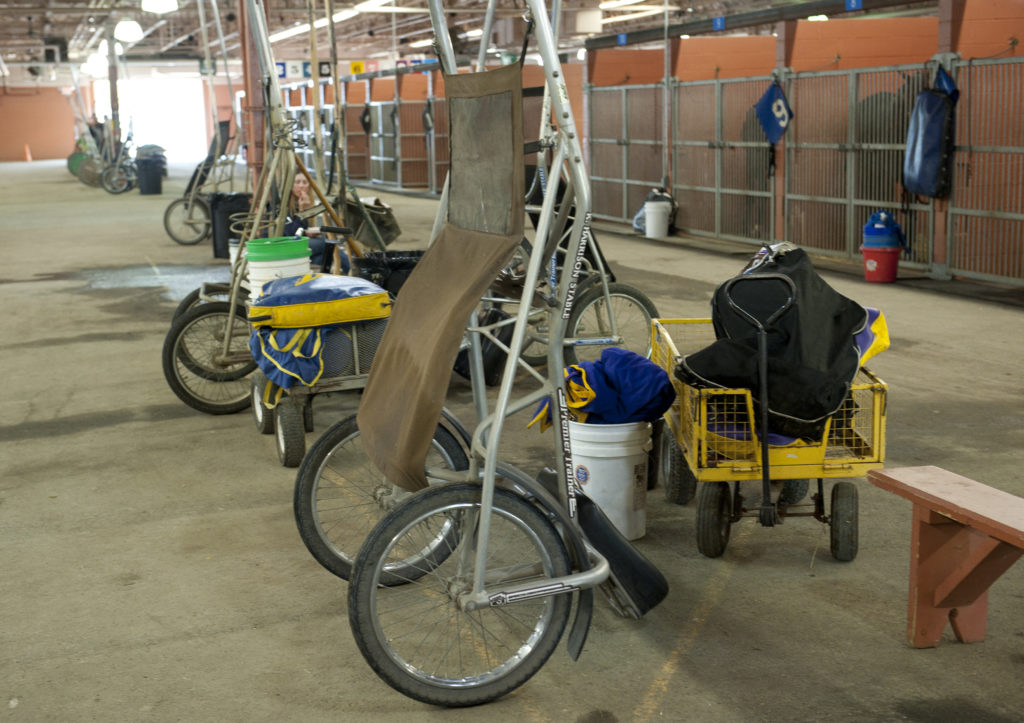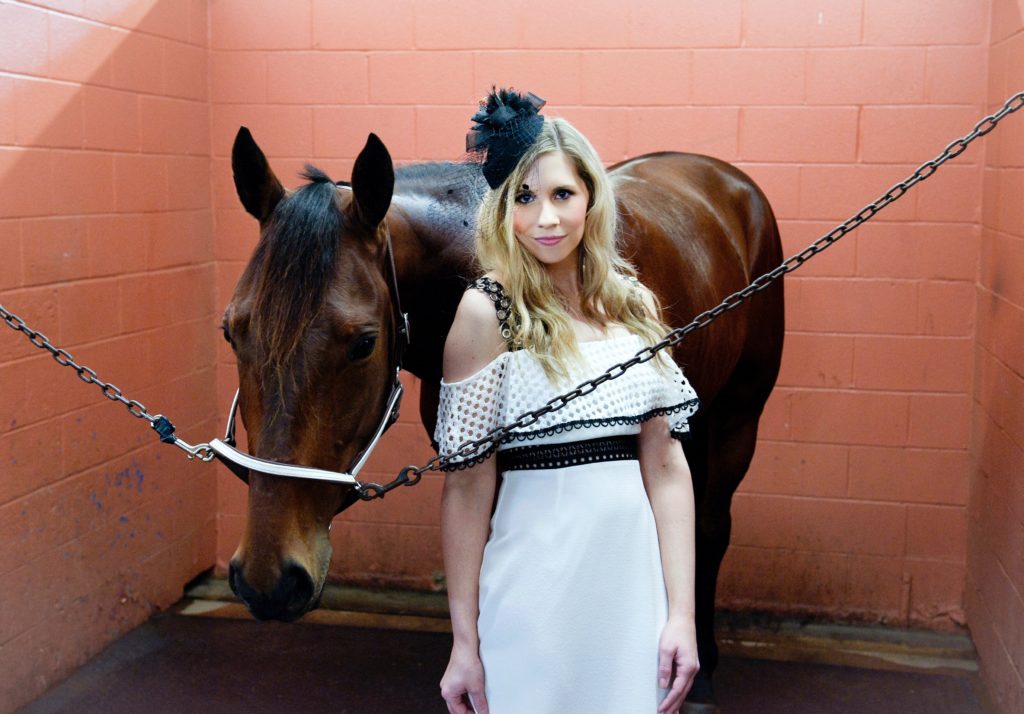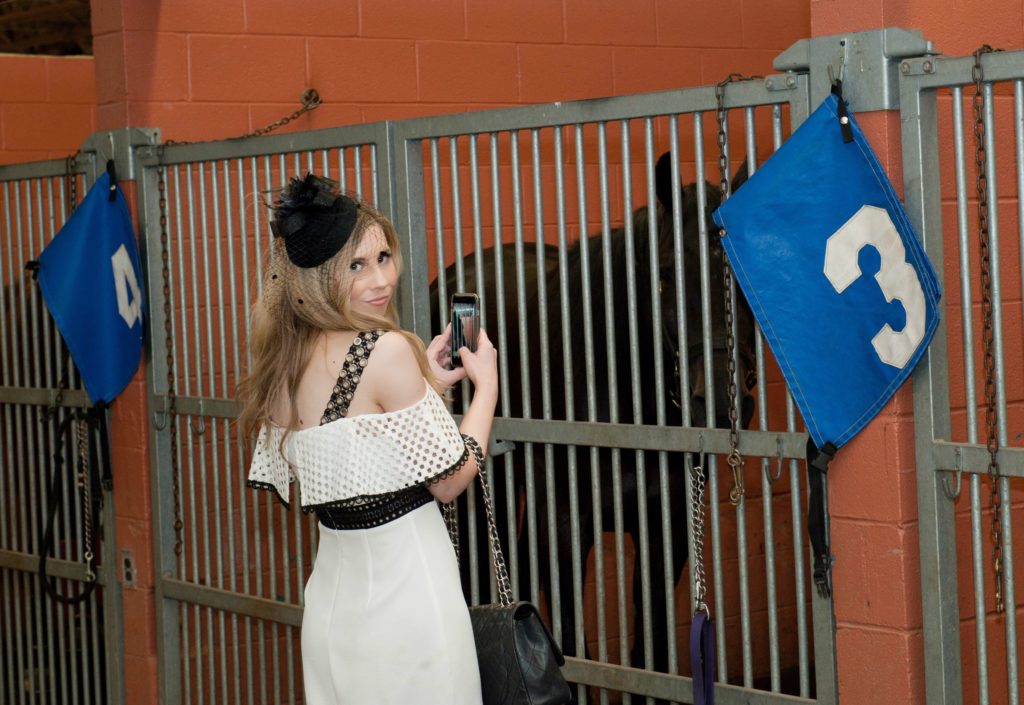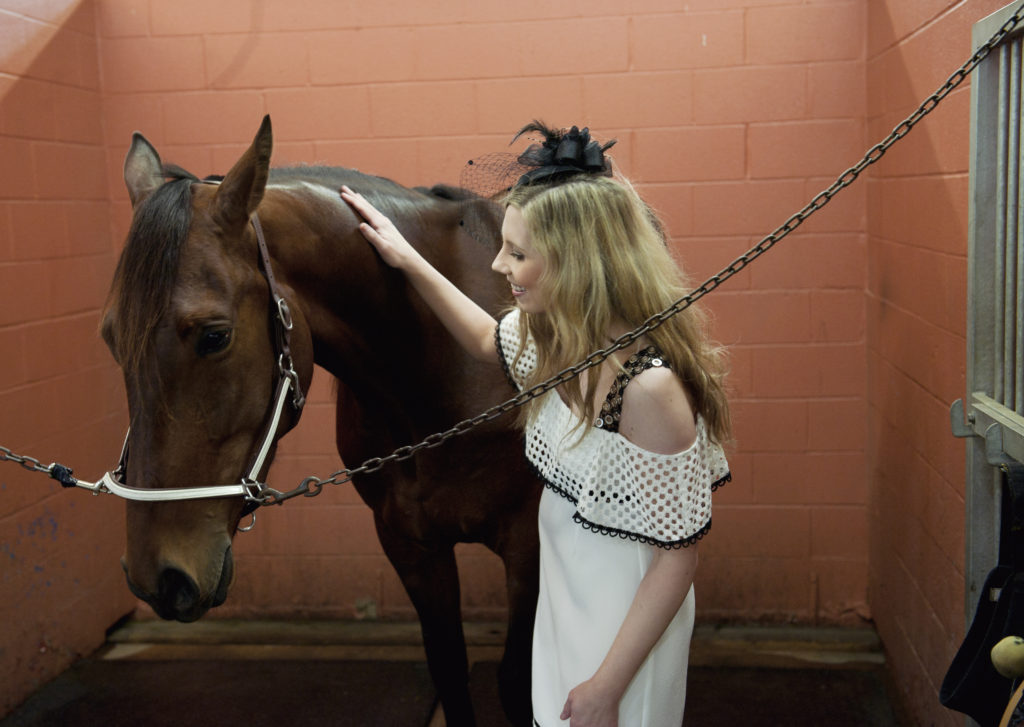 After that amazing experience, I headed over to Trotters to watch the actual Derby and enjoy their scrumptious southern-inspired buffet. Just inside the West Deck, this members only club, which is available as an event space on non-racing nights, includes three distinct seating styles – lounge, dining room and stadium – and a first class buffet. I absolutely loved the classic and elegant décor which featured gold frames and old wood throughout as well as fireplaces for a traditional finish. After placing my bet, I had a blast cheering on my horses (who unfortunately did not win) with the rest of the excited crowd.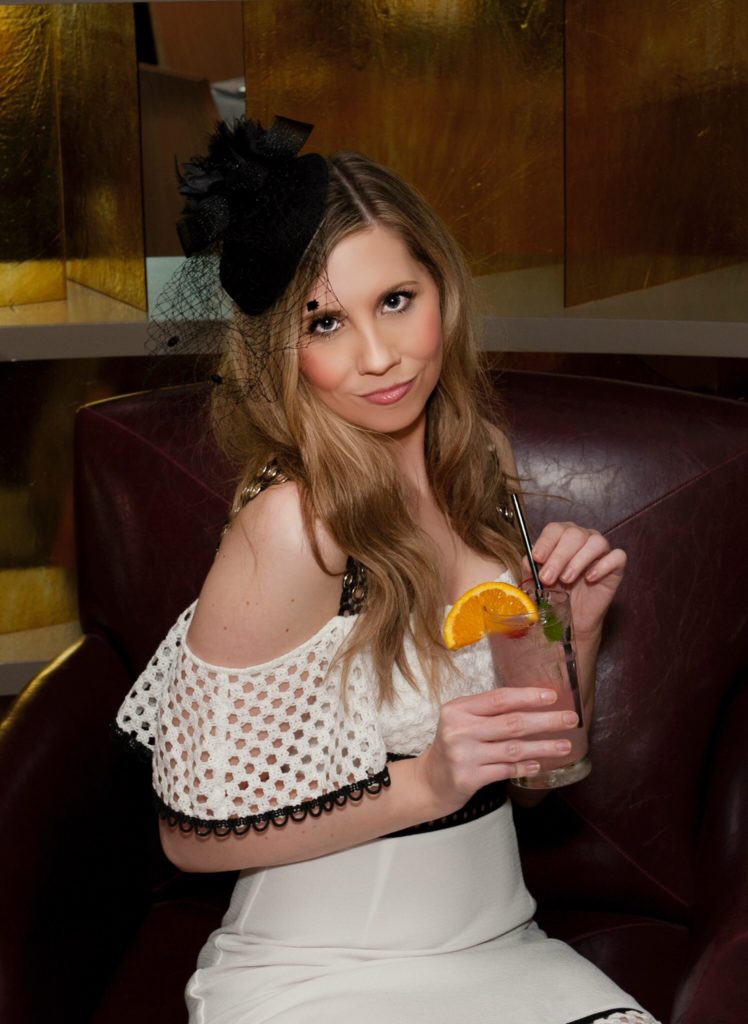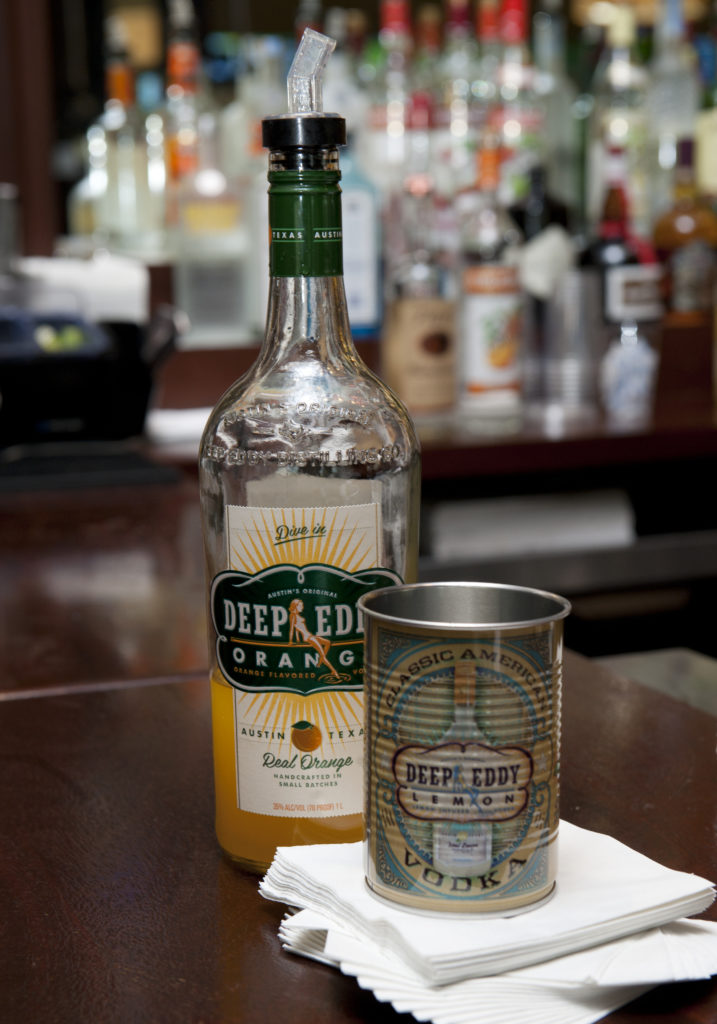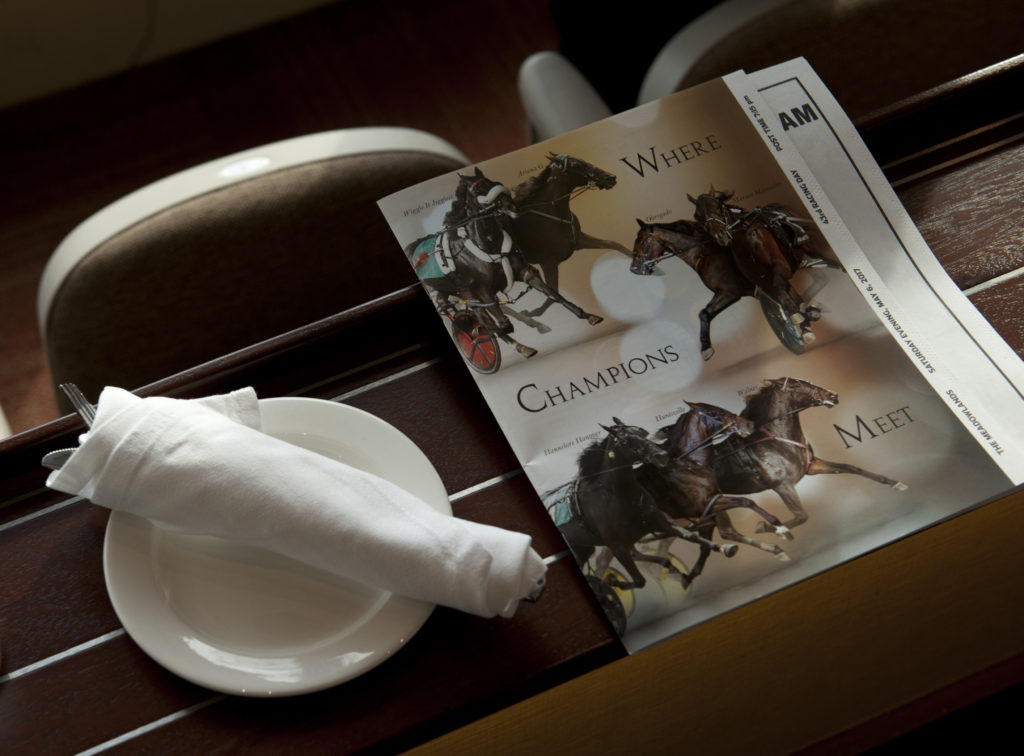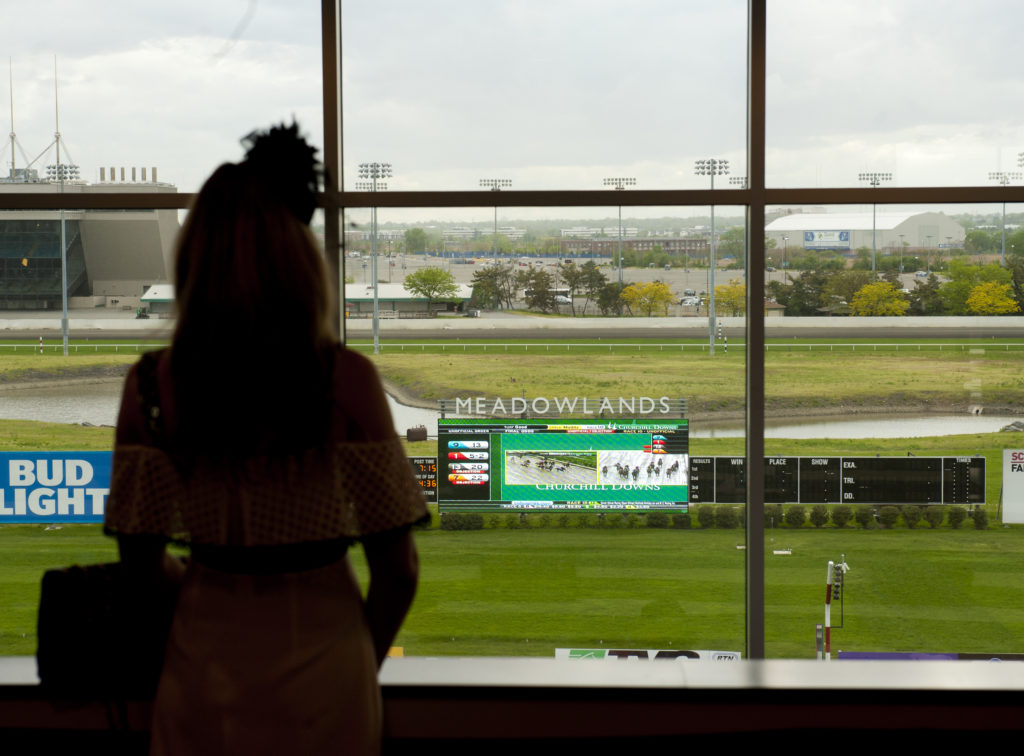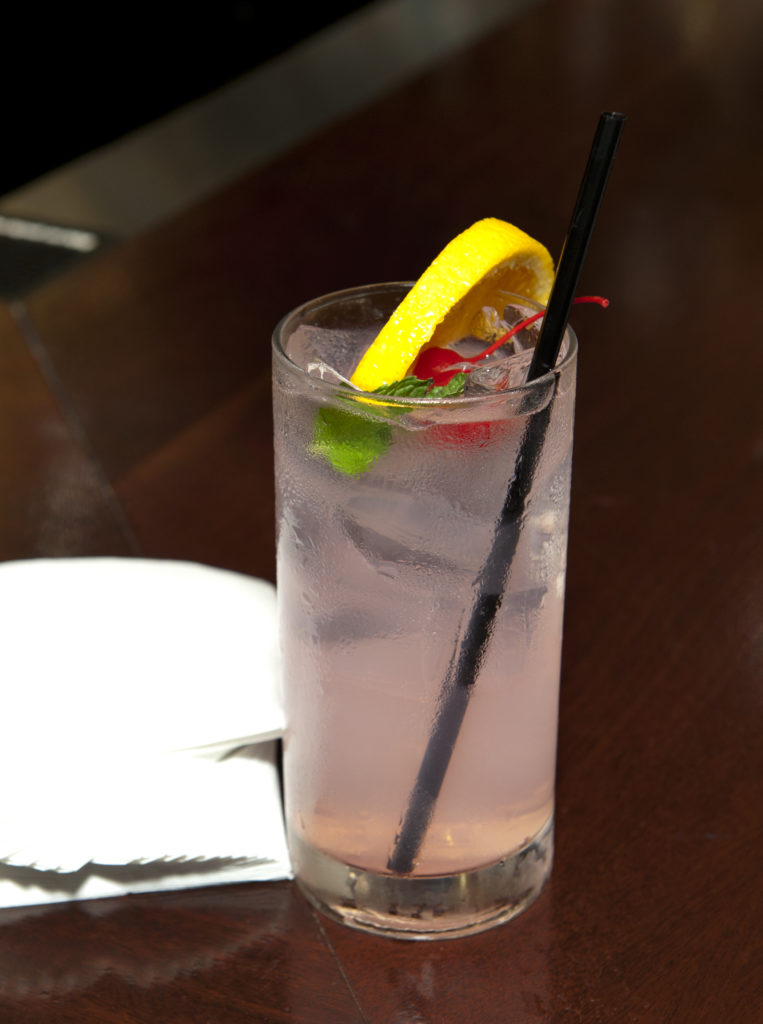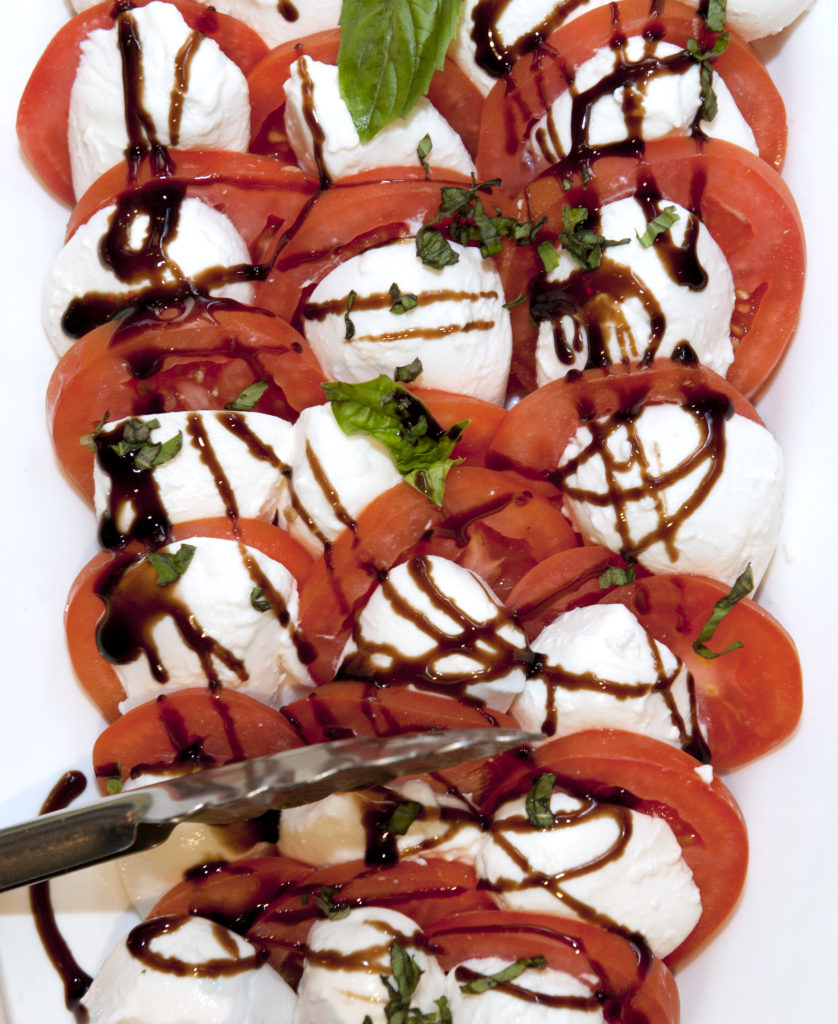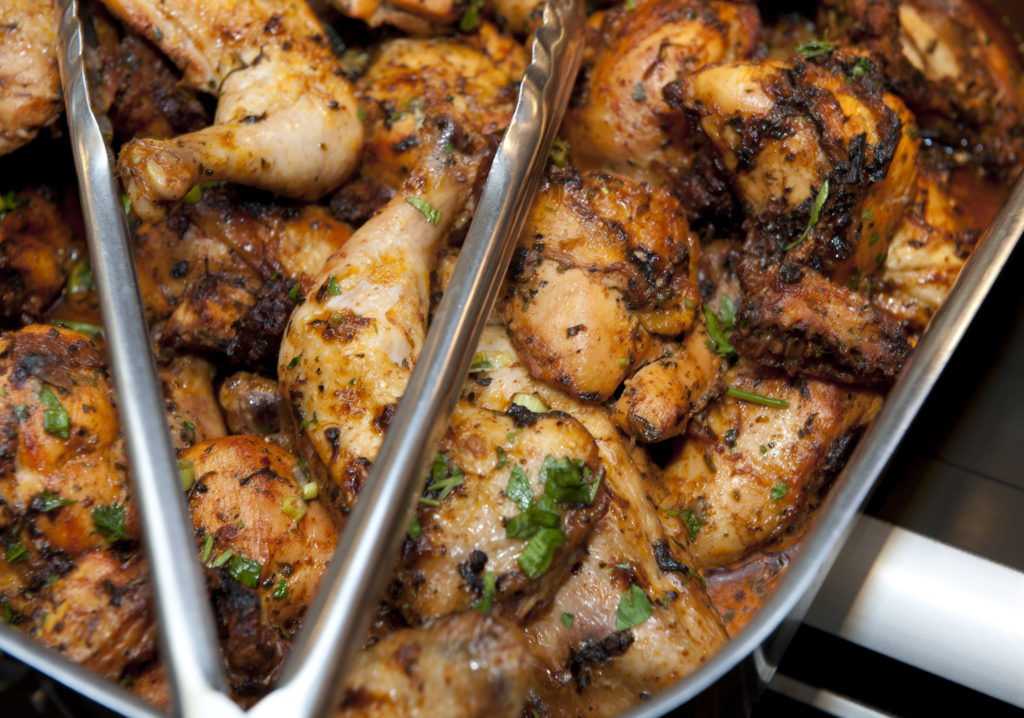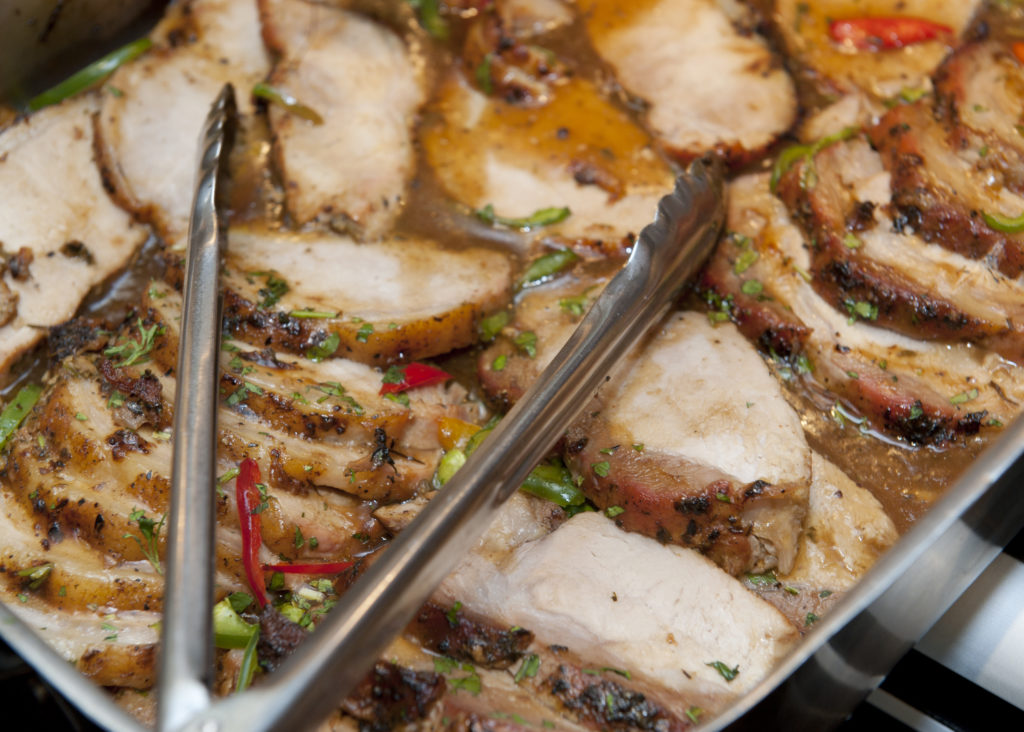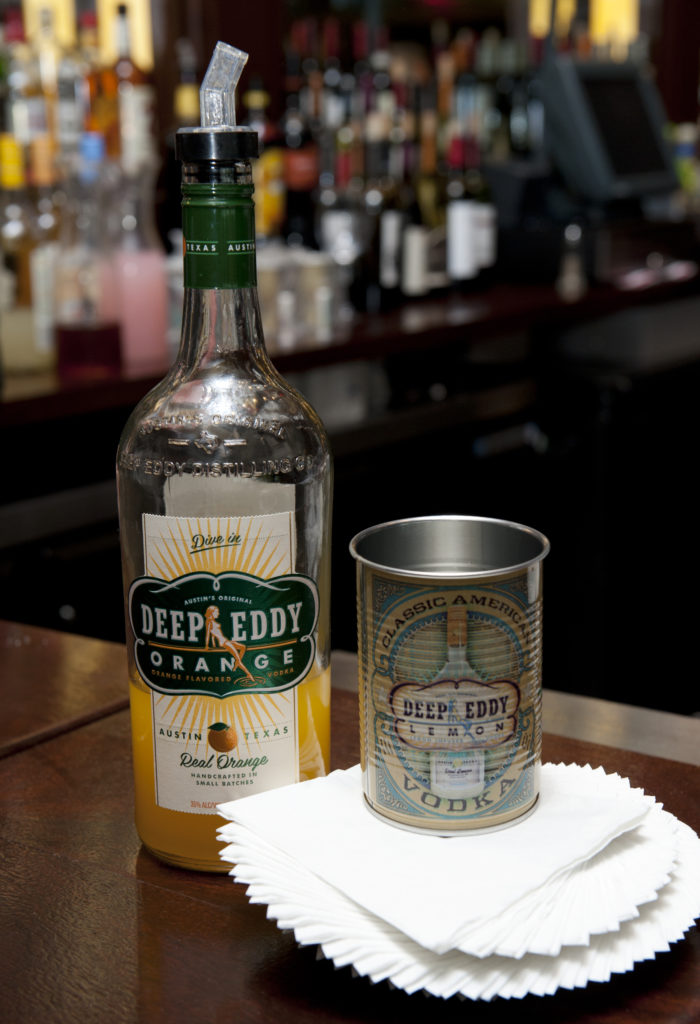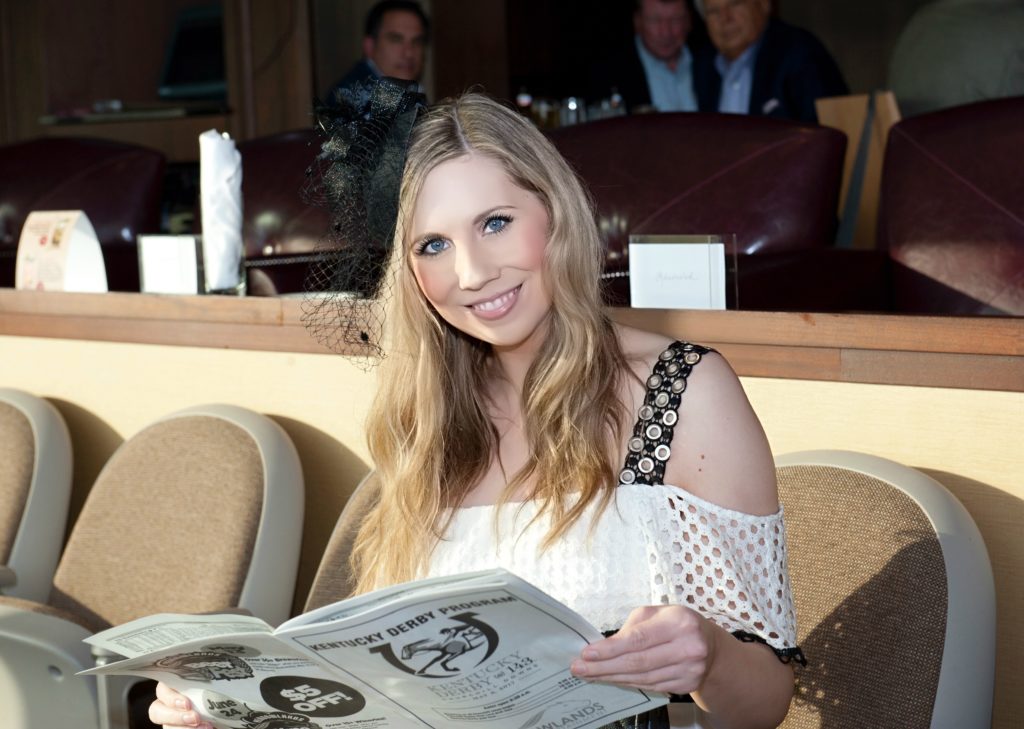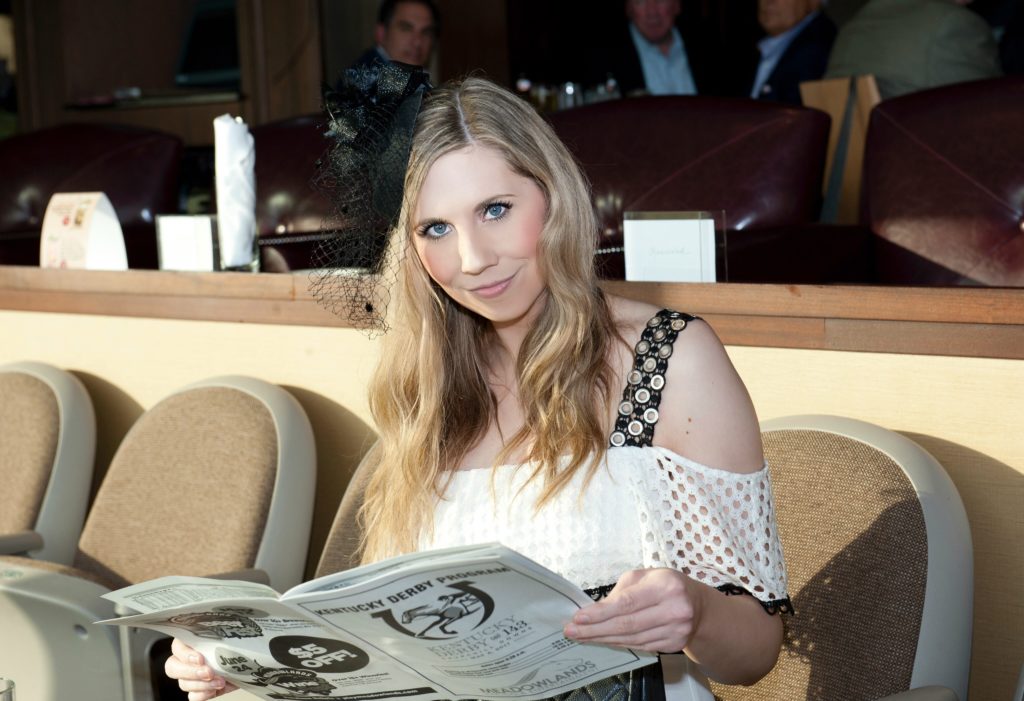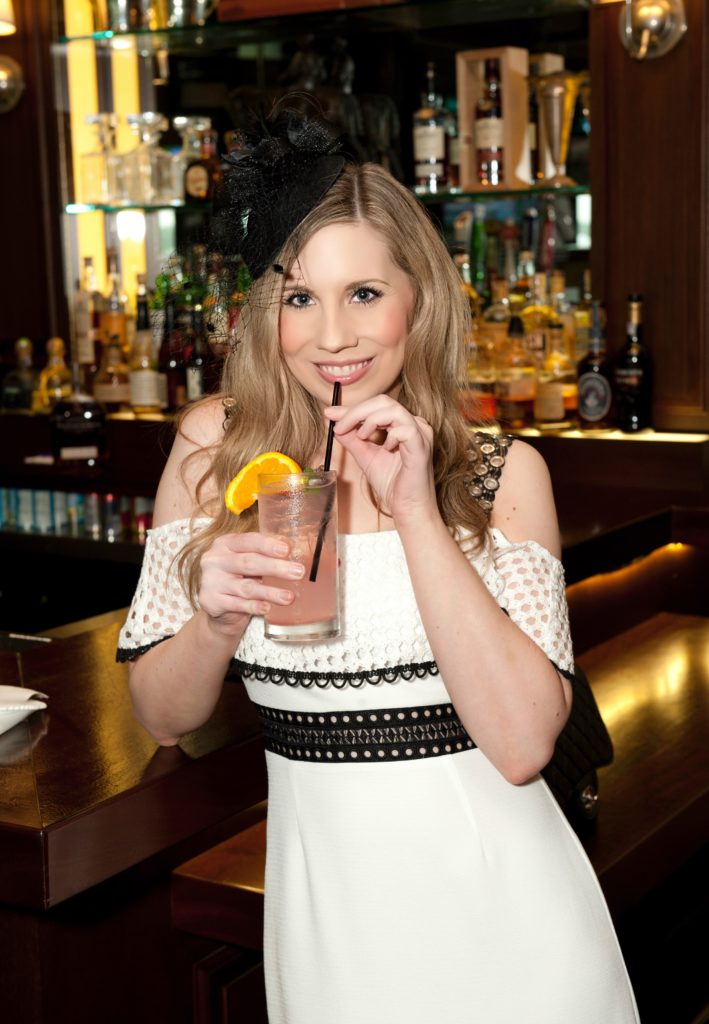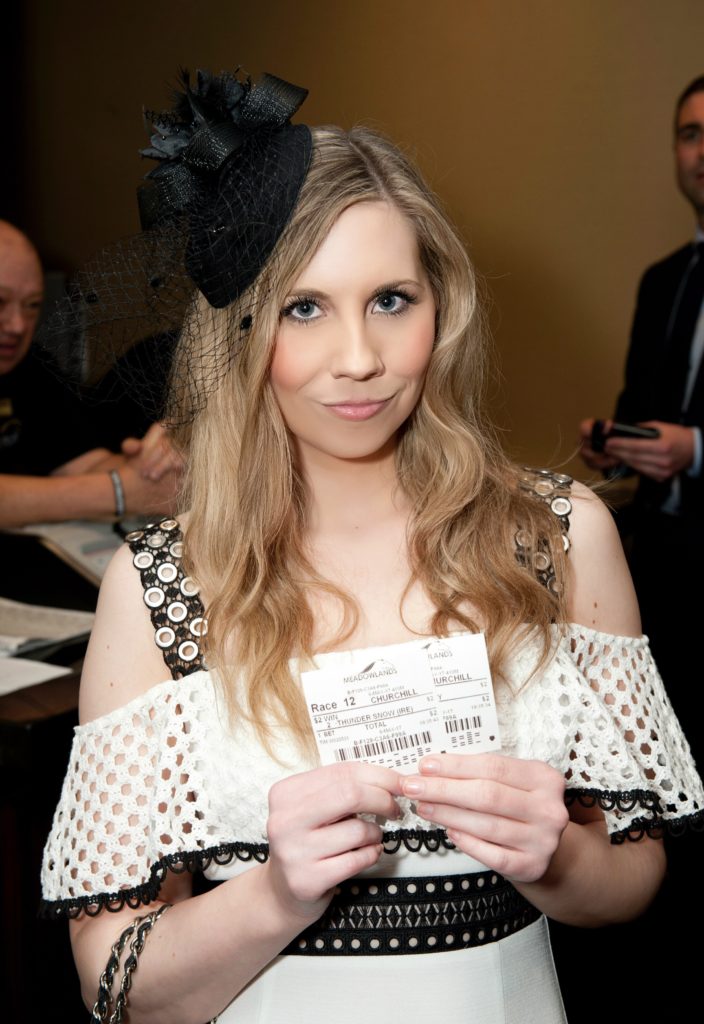 Then I was whisked away to the winner's circle where I had the distinct honor of serving as the trophy girl during the night's big race after the Derby. Despite a brief thunderstorm (the weather luckily held out most of the day for us!), the race still went on, and I was able to congratulate the winner and present him with his trophy. It was such an incredible privilege to be granted this prestigious responsibility.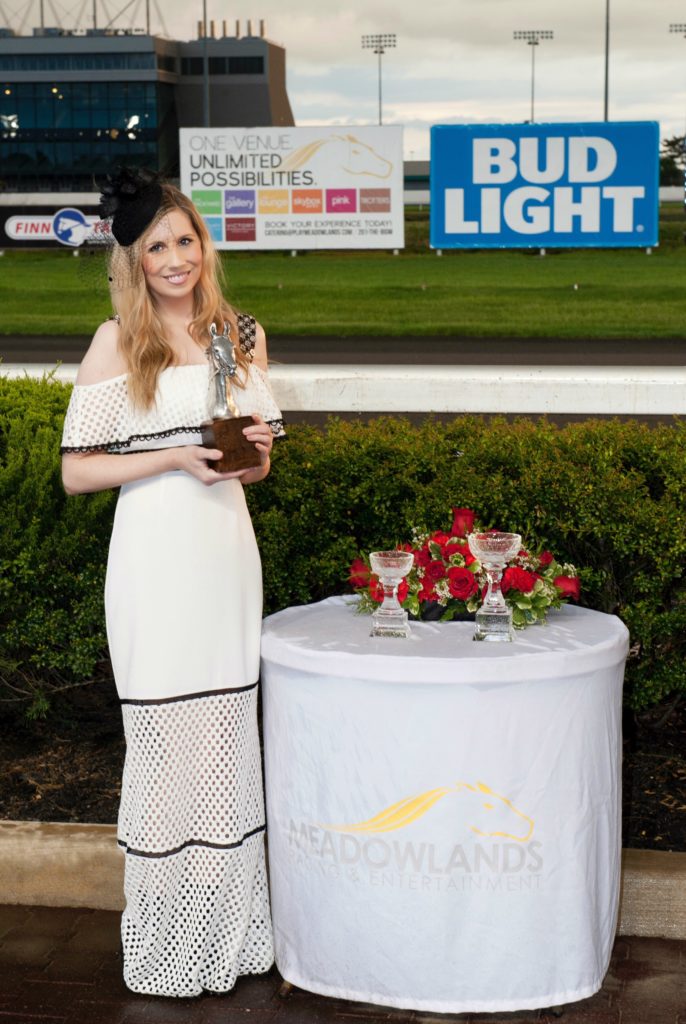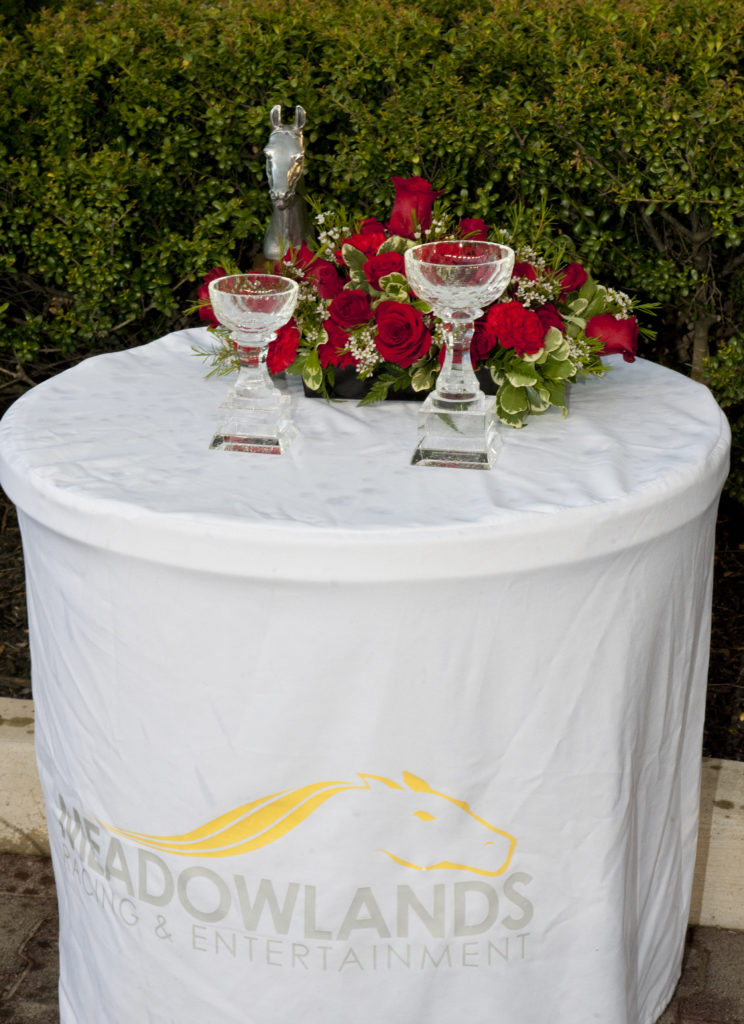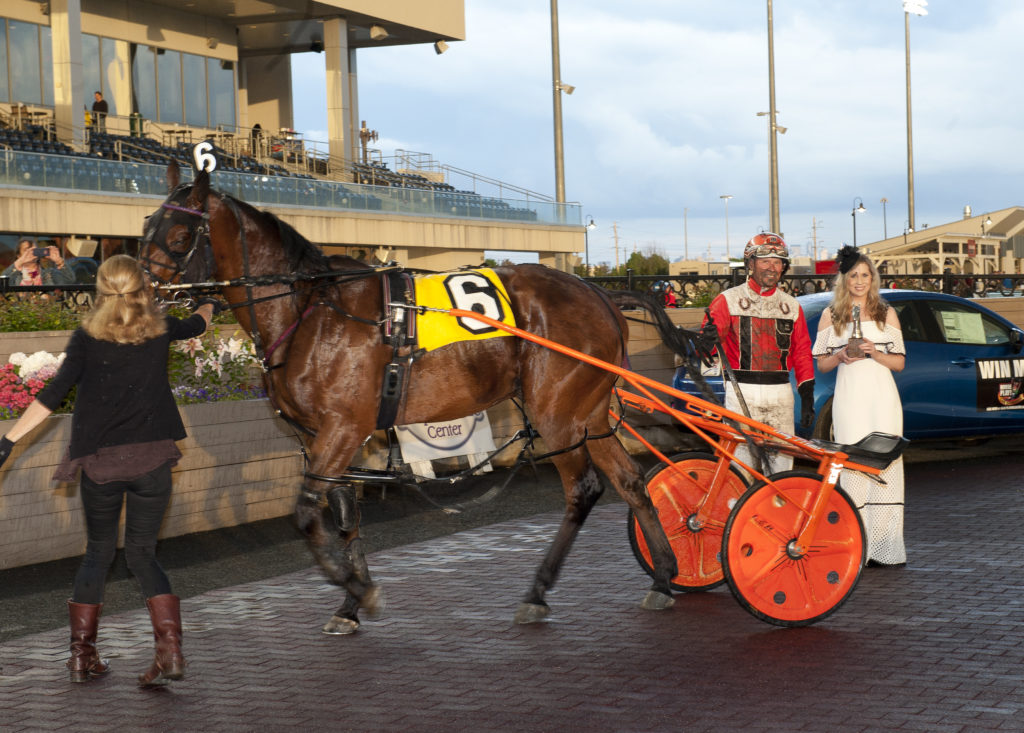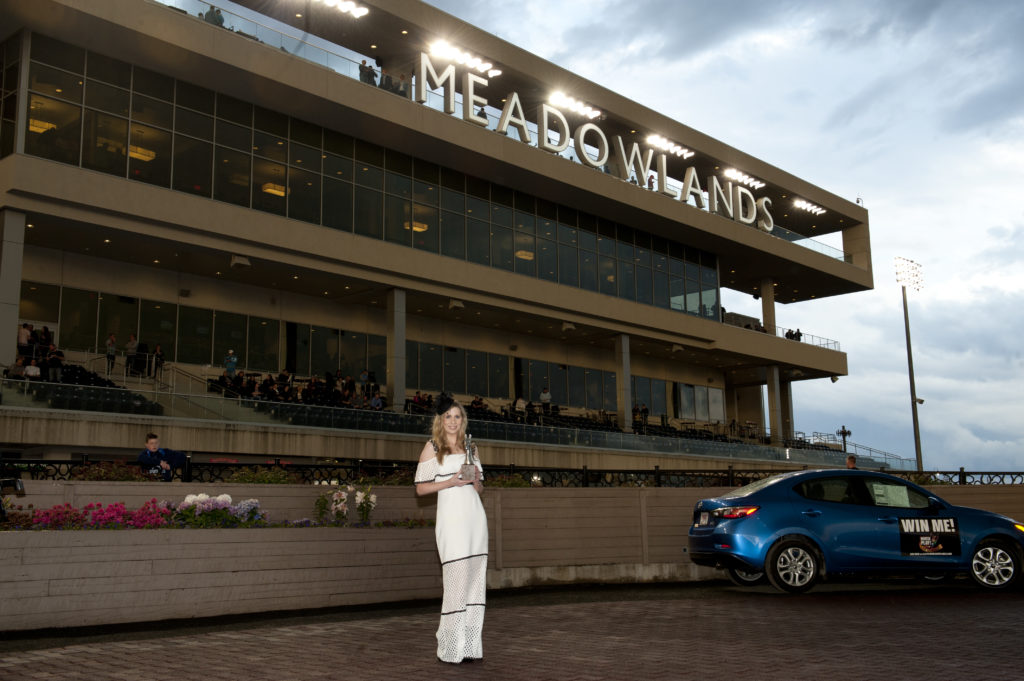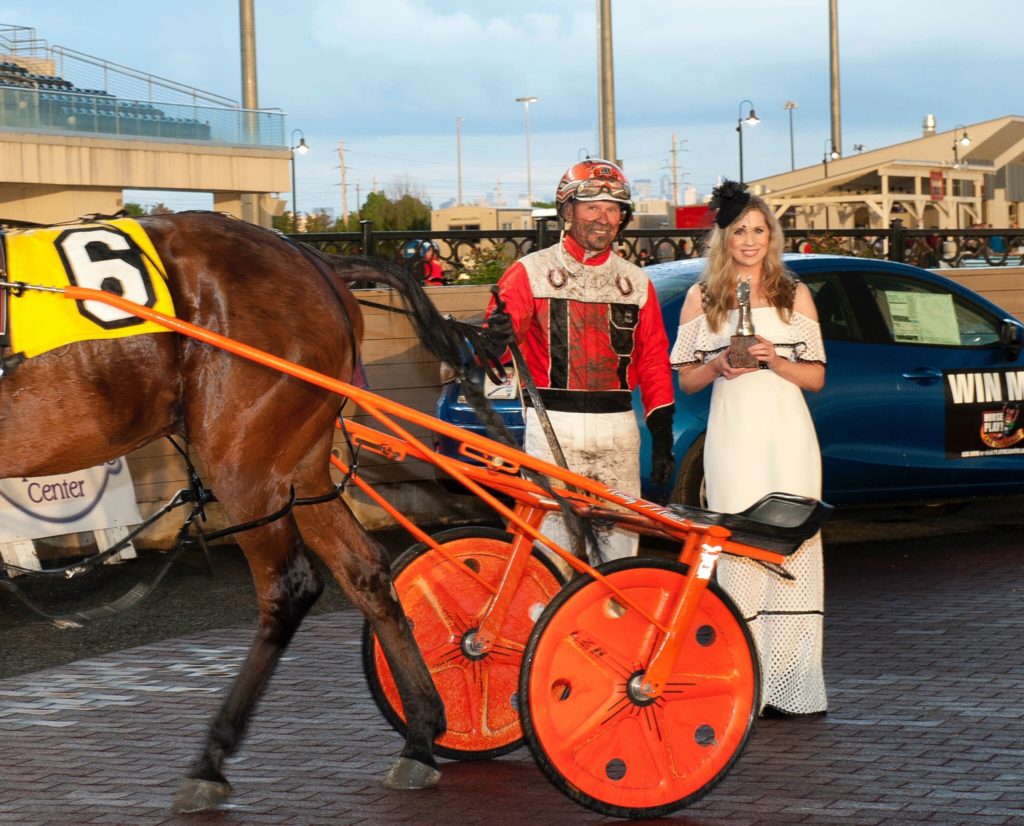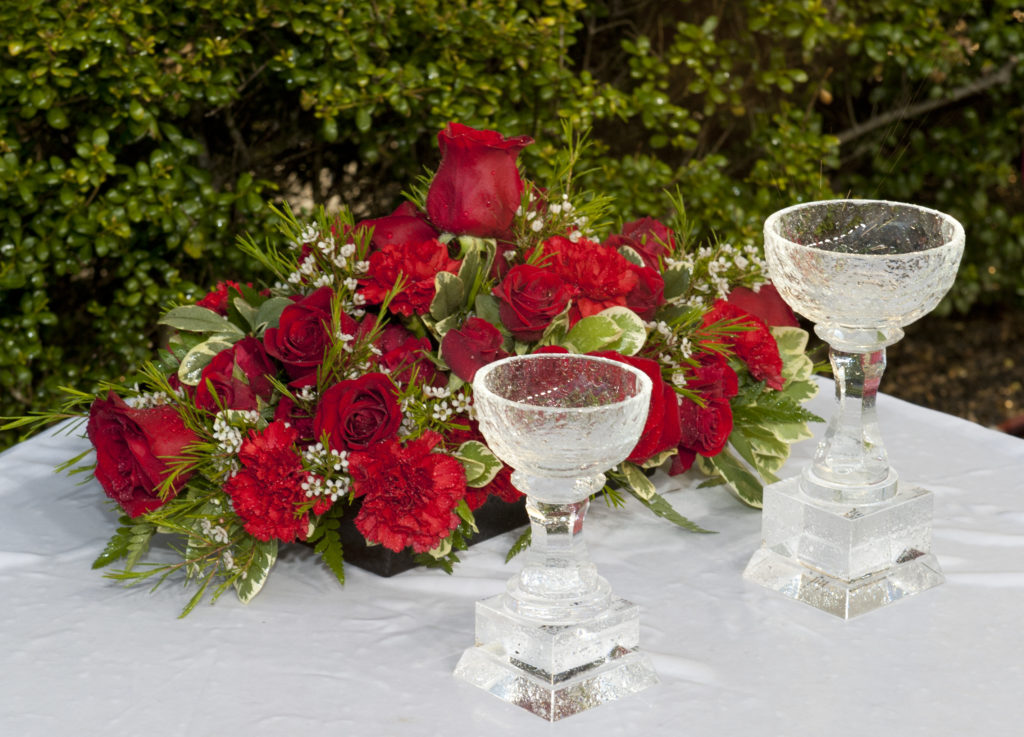 Before heading out, I decided to swing by Victory Sports Bar to check out the scene, and let me tell you it was quite the party (this is definitely the spot to get your drink on!). Designed by Jordan Mozer, Victory Sports Bar has a vibrant atmosphere that can host up to 350 guests and features copper paneled walls, eleven massive flat screen HD TVs (perfect for the sports lovers). Party goers can munch on upgraded bar fare as well as enjoy the biggest drink specials around. Victory is the perfect spot for birthday celebrations, fantasy draft parties, bachelor(ette) parties, or even just a group getting together to watch the game.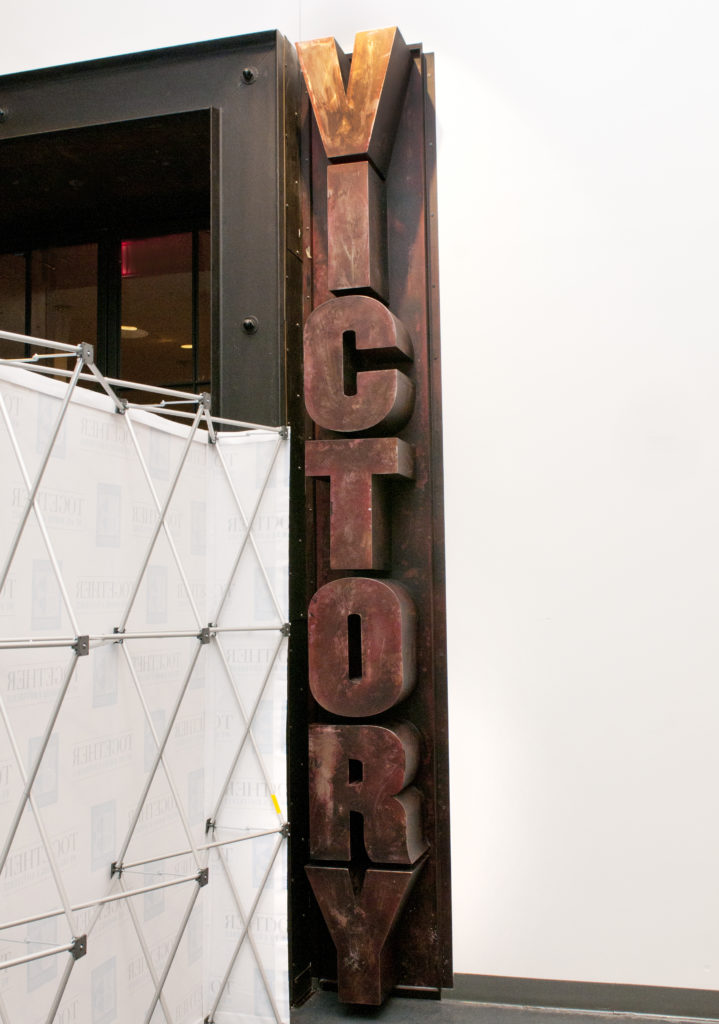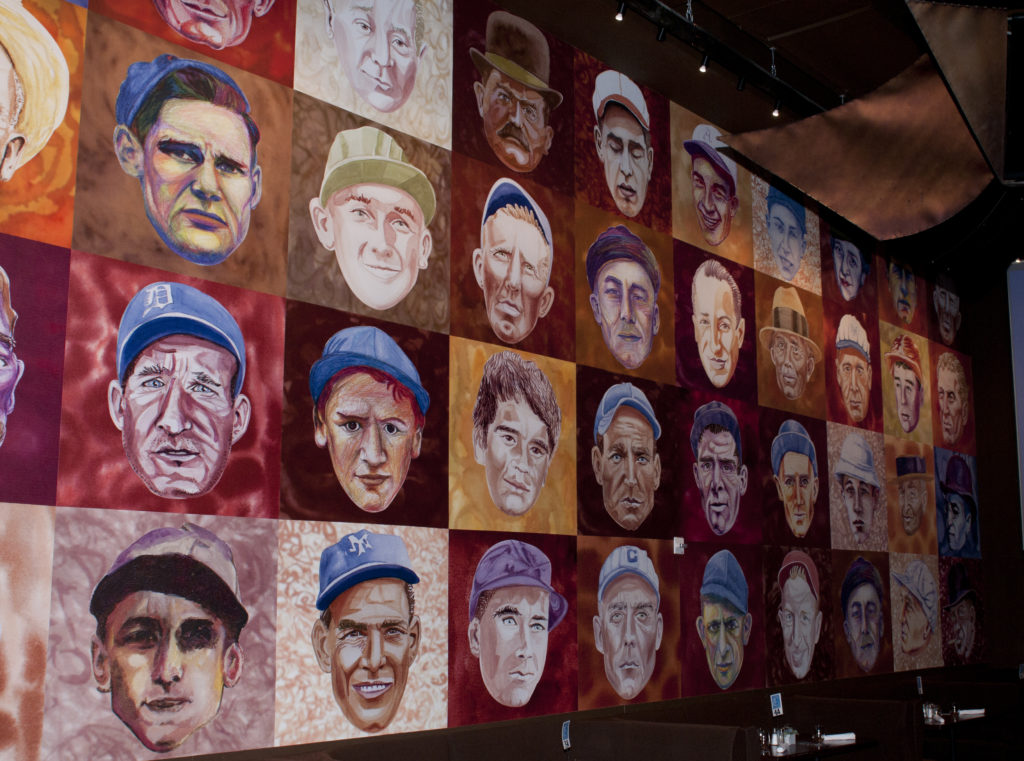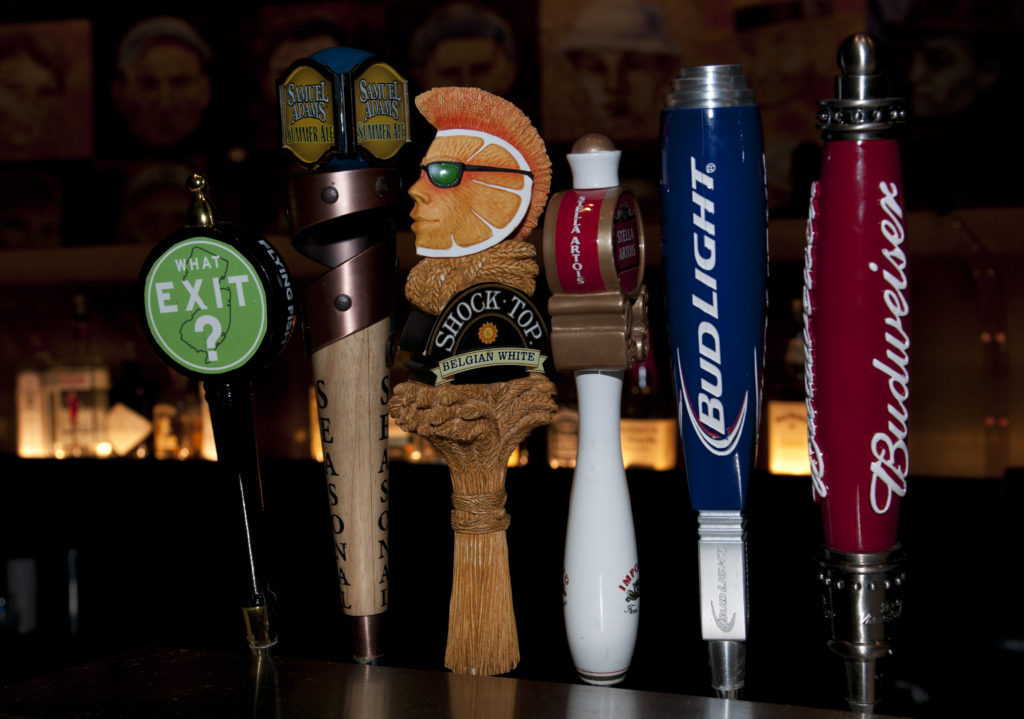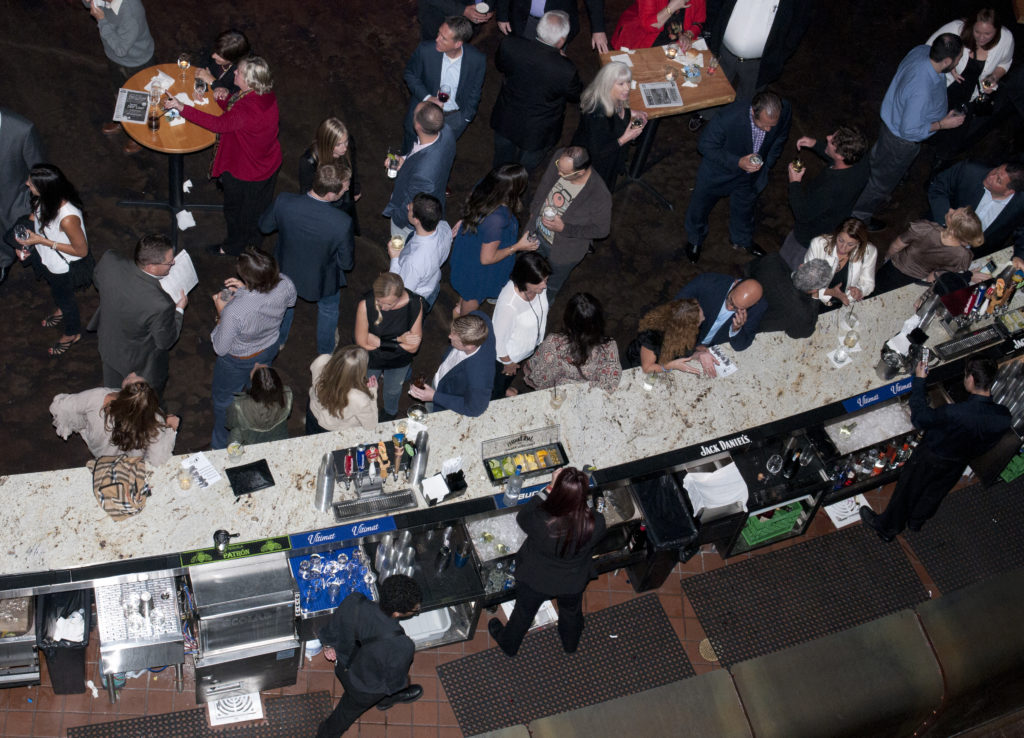 Their four additional (and equally as fabulous) venues include the bright and airy Lounge, the intimate Gallery, for the VIP experience the Skybox Suites, and The Backyard, a 2.5 acre outdoor dining and entertainment section that can accommodate up to 10,000 people.
After an exciting day at Meadowlands Racing and Entertainment celebrating Derby Day, I decided to call it a night. I had such a fantastic time with once in a lifetime opportunities that I will surely never forget. It was their fantastic special events team who made the day so spectacular. They put that amazing energy into each and every event they host, no matter how big or how small. From birthday parties and Sweet 16's, to Mitzvahs and holiday parties, to corporate events and trade shows, they can do it all. They pride themselves on their professionalism and experience, and it most definitely shows. No matter what type of soiree you are looking to host, they can fashion your party into an extraordinary event that will be one your guests will certainly never forget. For more information visit thebigm.com.