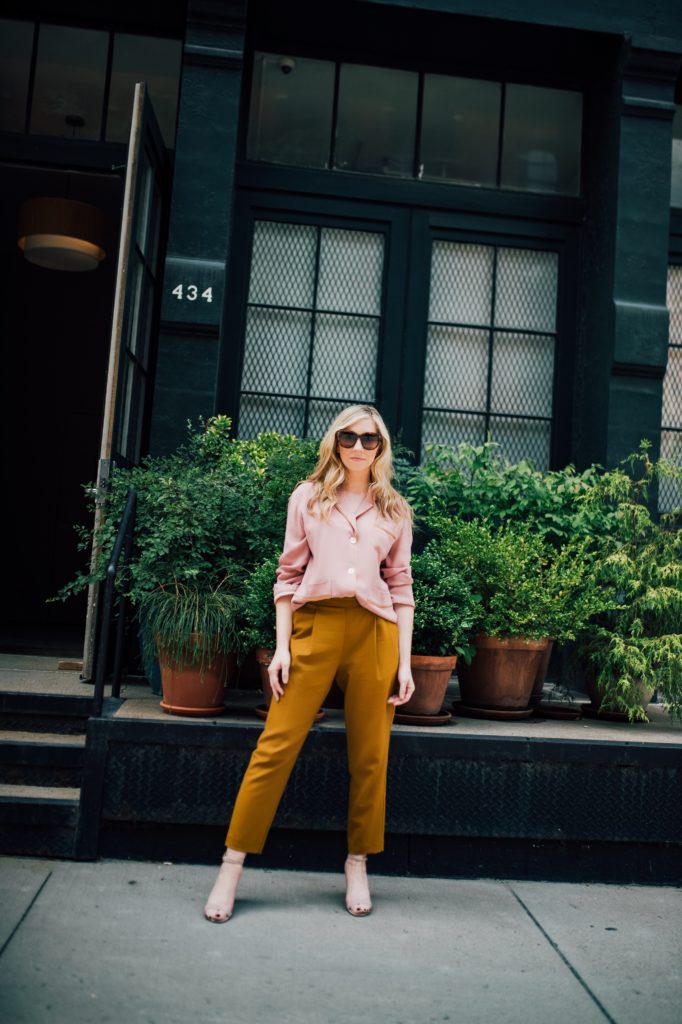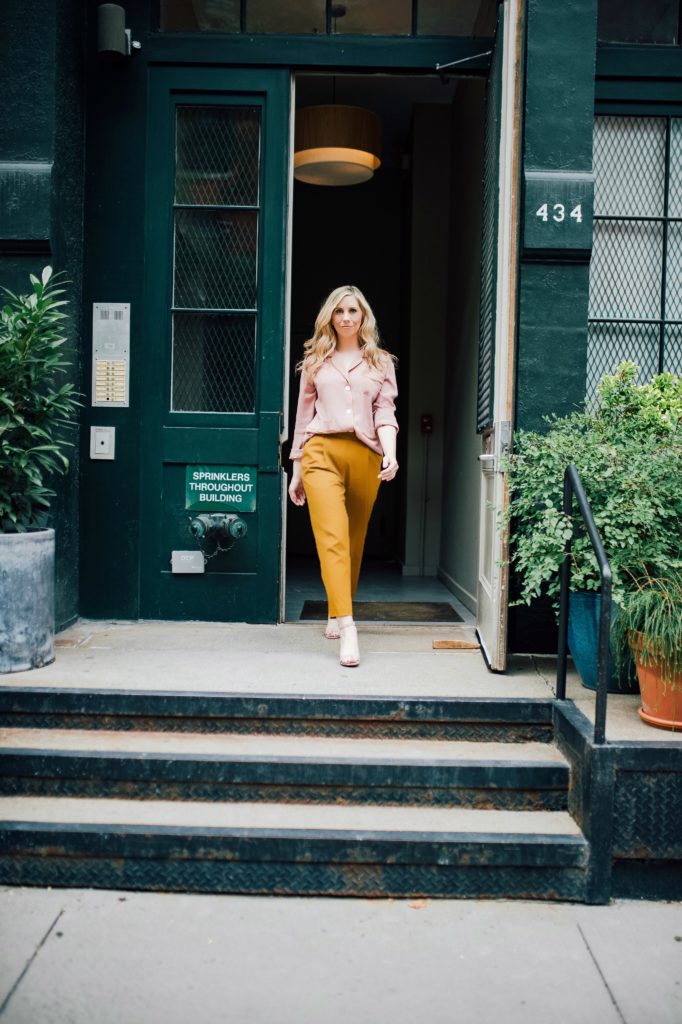 I don't know about you, but come August every year I start getting antsy for Fall fashion (I've never been much of a summer person). I always go a little nuts around this time stocking up on fab fur coats, chunky sweaters, and chic leather skinnies. But my one trick for not going overboard, is to not pay full price, and instead shop at discount designer retailers. Who am I kidding? I'm always for snagging a great deal (no matter the time of year), and I honestly rarely pay full retail price. There's so many wonderful discount stores, that you really don't ever have to, if you know where to go. And I'm here to help you weed out the good stores from the bad. Below are my go-to designer discount stores for scoring fabulous Fall fashions for less.
Century 21: I love scoping out this store to find great deals on little known and up-and-coming (as well as popular) European designers. I found this fabulous Erika Cavallini look I'm wearing at their Paramus, NJ location for under $150 (with a retail price of over $500!). One of their under the radar spots (for my tri-state area readers) is their Morristown, NJ location, where I always find an abundance of Prada, Chloe, Fendi, and Missoni.
Tip: Don't forget to check out their sunglasses department. They always have amazing designer shades from big names like Tom Ford and Celine.
Marshalls/T.J.Maxx: How can you not love these two discount chains? If I'm bored, I will stop by my favorite local stores just to browse, and I rarely go home empty handed. From home decor to luggage and lingerie, they literally carry a little bit of everything and their prices simply cannot be beat! One time I scored a pair of Chloe sunnies for $25!
Tip: Be sure to swing by the skincare and haircare aisles. I always find Sephora worthy brands at a steep discount! And try and shop at a T.J.Maxx with a department called "The Runway" (not all stores have one). This area is reserved for only high end designers like Marchesa and Maison Martin Margiela. One time I even spotted an Oscar de la Renta wedding gown!
Nordstrom Rack: Want to shop at Nordstrom without paying Nordstrom prices? Check out their infamous outlet store. From Theory and Alexander Wang to Burberry and Marc Jacobs, I've seen just about every designer represented here. Make sure you always scour the clearance section. A lot of the time it's a lot of junk, but I have found quite a few diamonds over the years. Most recently I scored an A.L.C. jacket that retailed for $500 for $45!!
Tip: Their shoe department is amazing. Over the years, I've scored pairs from Vince and Giuseppe Zanotti. My nude Vince Camuto strappy heels I have on are from their online store (got the last pair for $80). Also always check out their sunglasses. I found the pair of Celine sunnies I'm wearing here for $150 at their Livingston, NJ location a few months ago!
Saks Off Fifth: This one is by far the fanciest of all the discount stores, but that doesn't mean you won't be seeing amazing deals. There are plenty to be found at Saks Fifth Avenue's discount chain. You'll see the crème de la crème of the designer world here. Think Gucci, Versace, Saint Laurent, and Valentino. They may not be as cheaply priced as Marshalls, but remember you are getting high-end, luxury pieces for a steal!
Tip: Run, don't walk, to the handbag department. I've spotted Prada and Saint Laurent bags on the shelves before!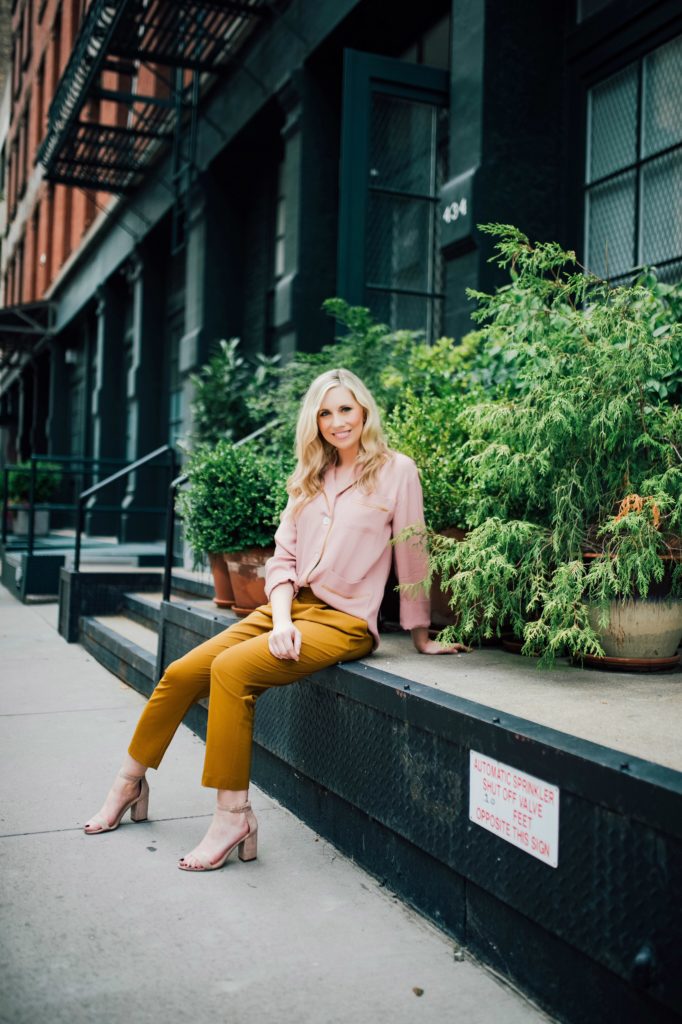 Shop my perfect (and affordable!) Fall look from Century 21 and Nordstrom Rack below:
What's your favorite discount designer store? Or what's the best deal you've scored at one?
Comment below and let me know!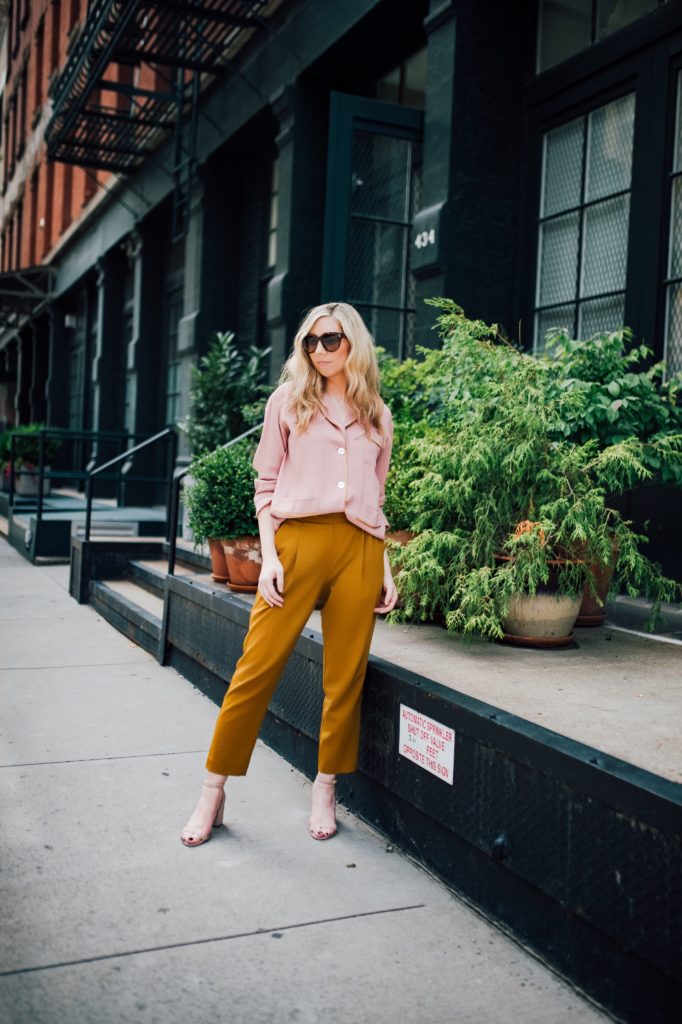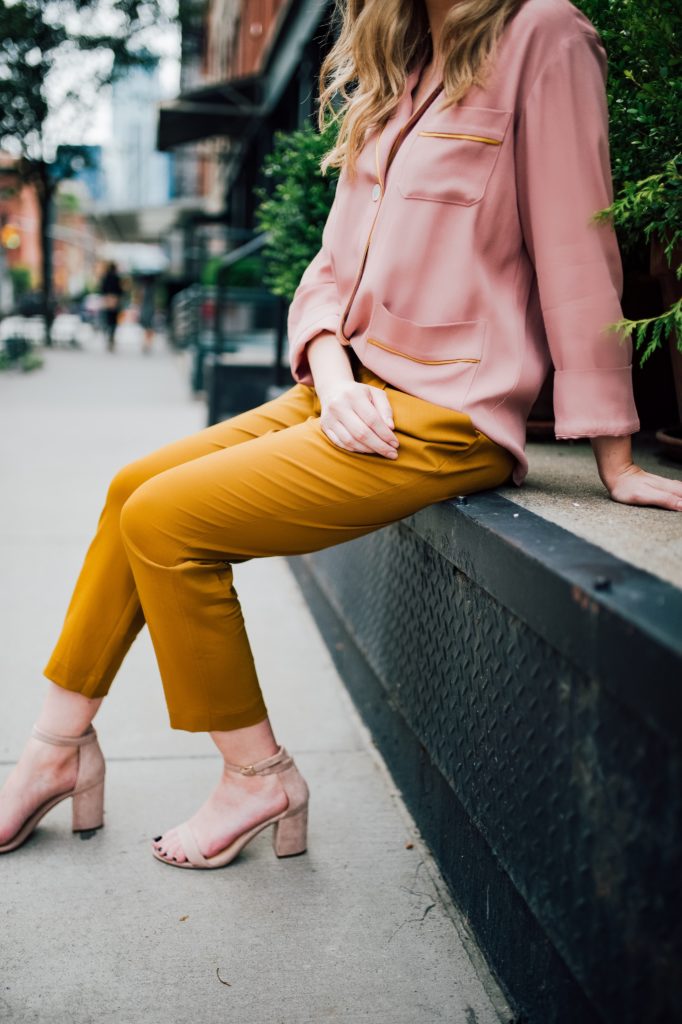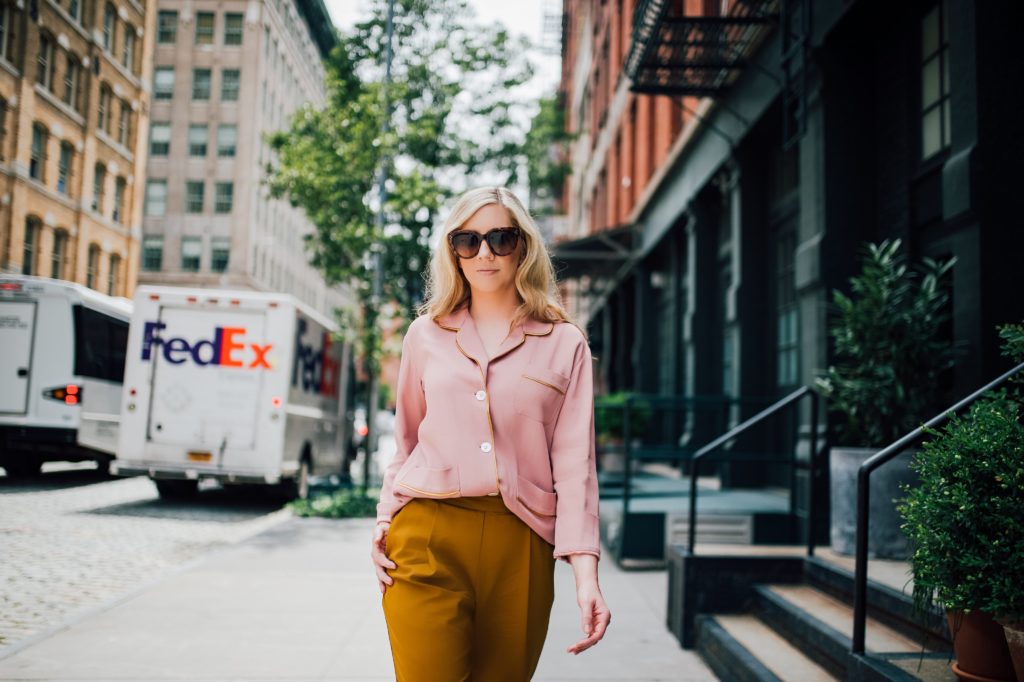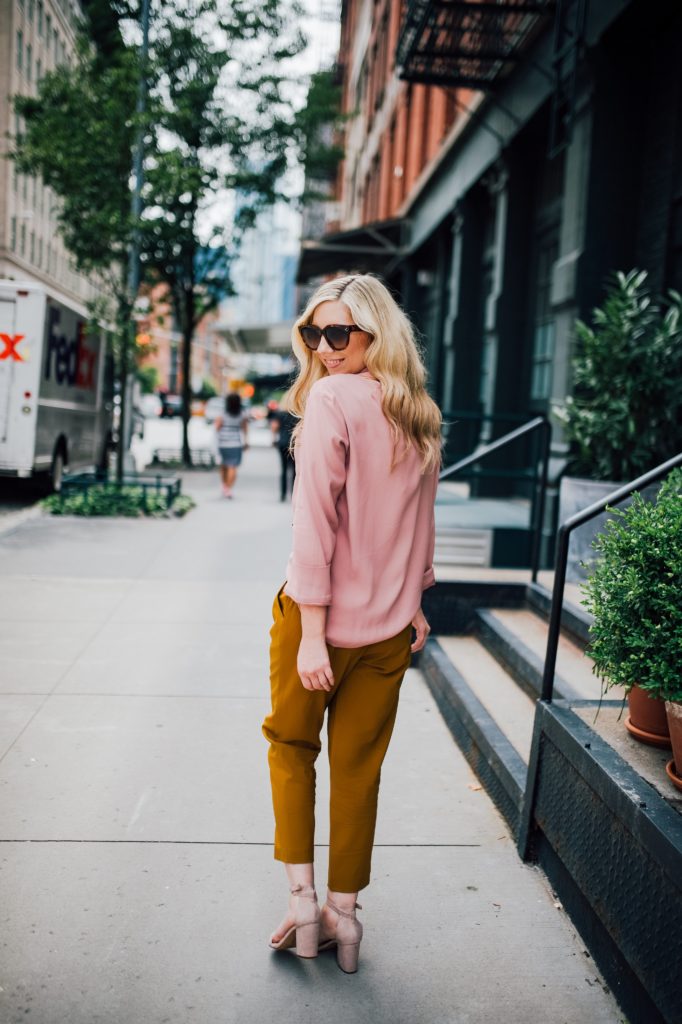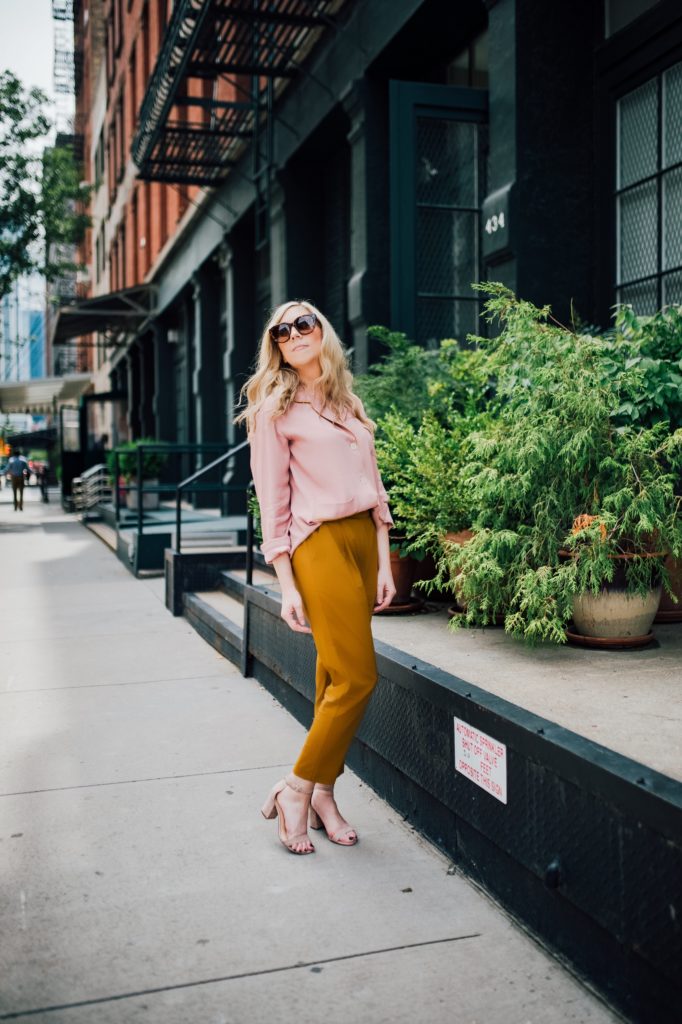 Photography: Laurel Creative