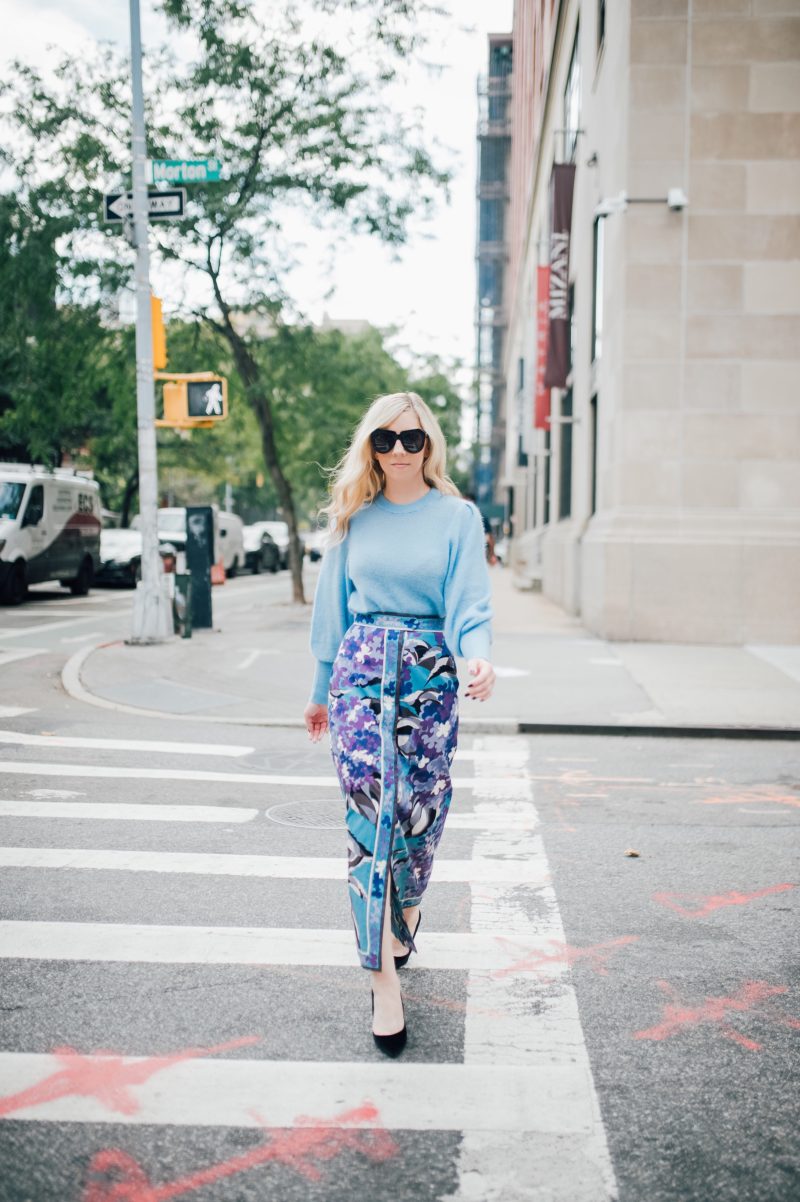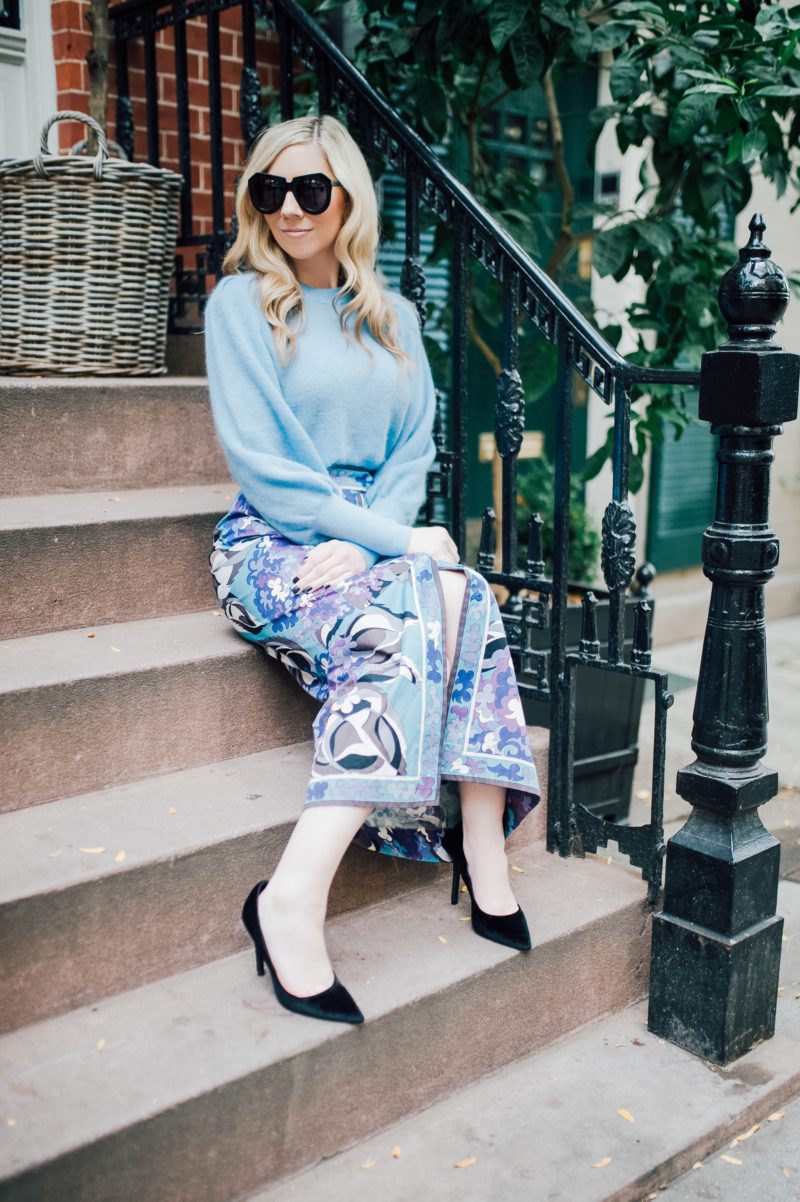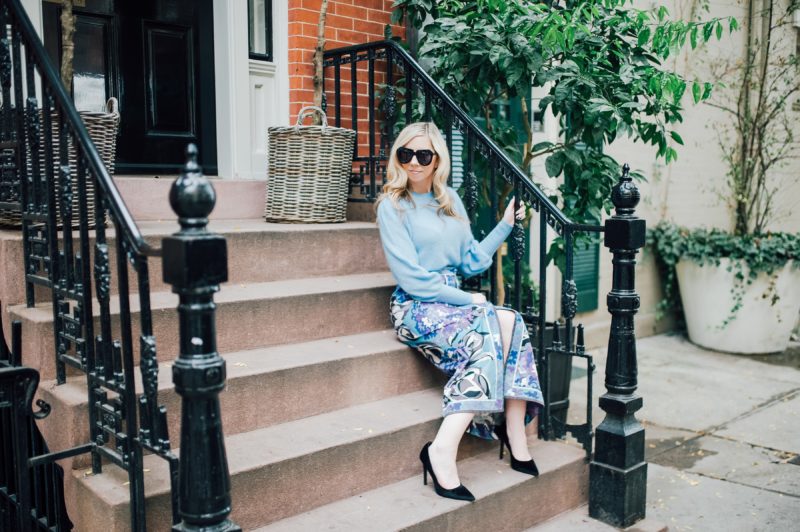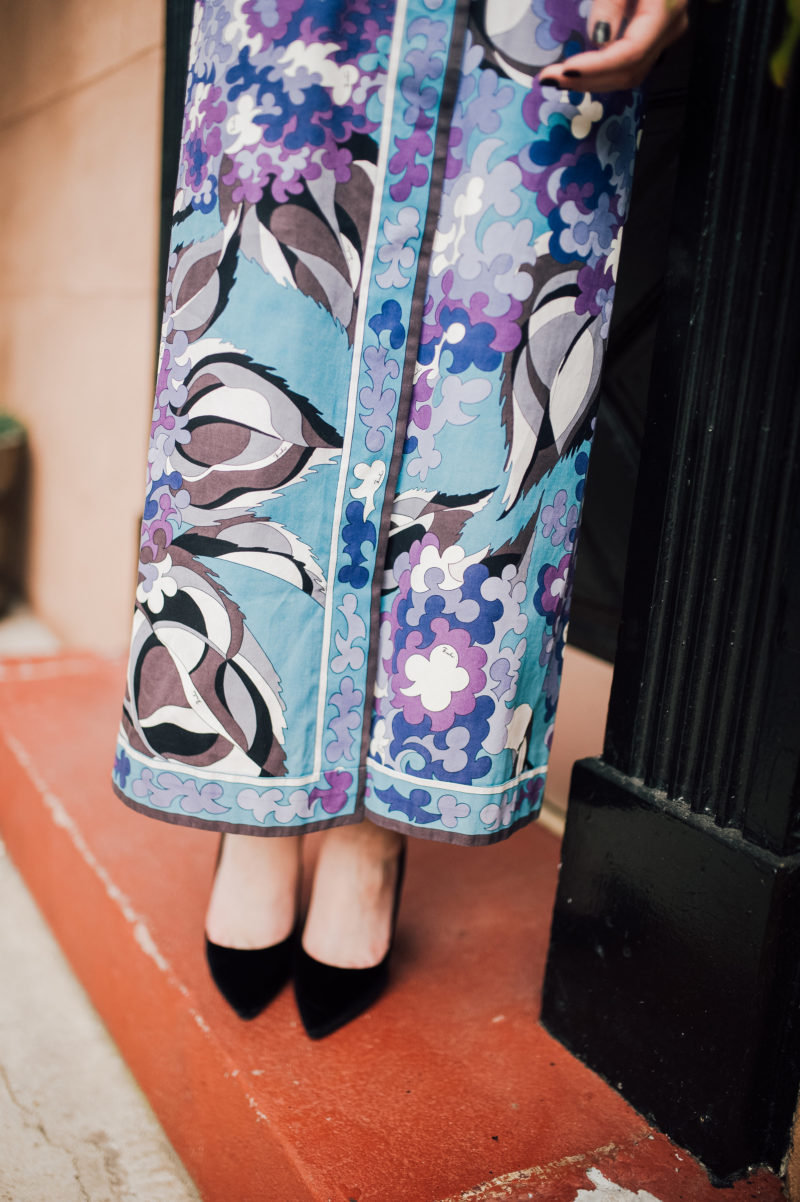 Who doesn't love a good bargain? I certainly do, and I rarely pay full price, especially when it comes to fueling my fashion addiction. My secret to getting designer pieces without breaking the bank is shopping at thrift and vintage stores. And lucky for me, New Jersey and NYC are both a bargain hunters paradise, with tons of great shops to be discovered. I scored this fabulous vintage Pucci skirt from one of my NJ favorites, Vintage Alley (which you can read more about below), for only $65! Shop my full look (complete with a fabulous look-a-like skirt) below and keep scrolling to shop more Pucci beauties and find out where else I score my vintage goodies!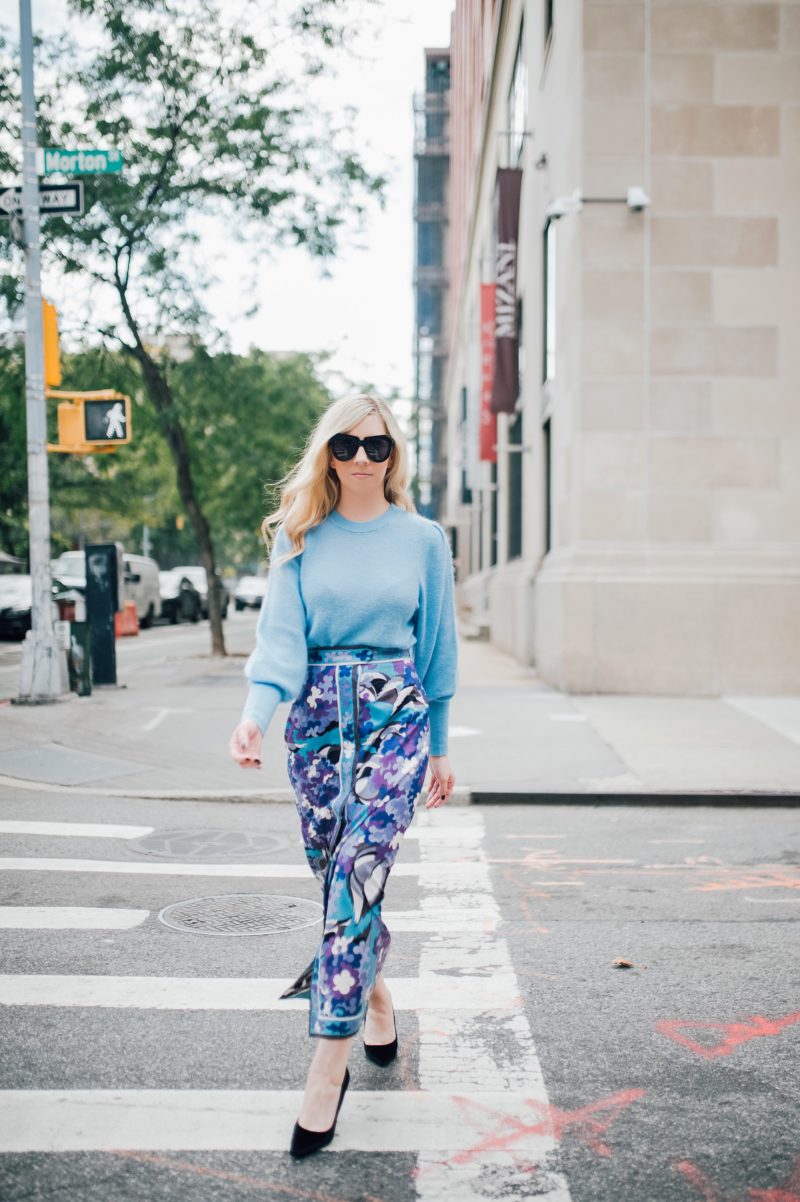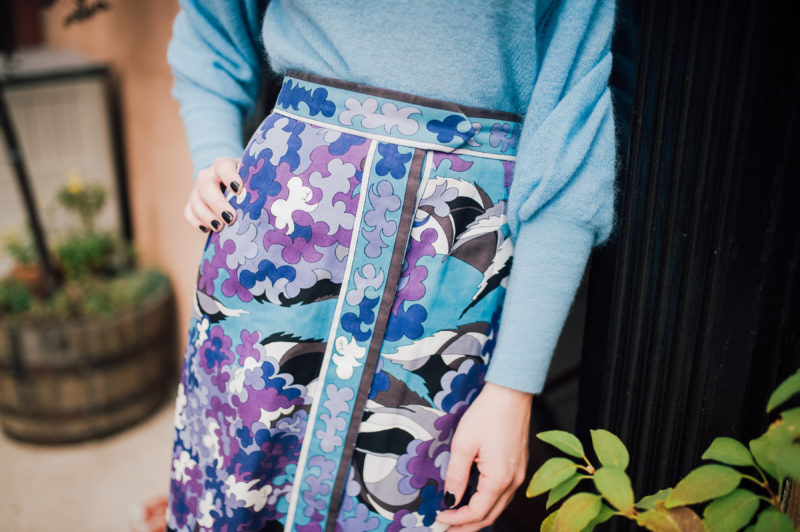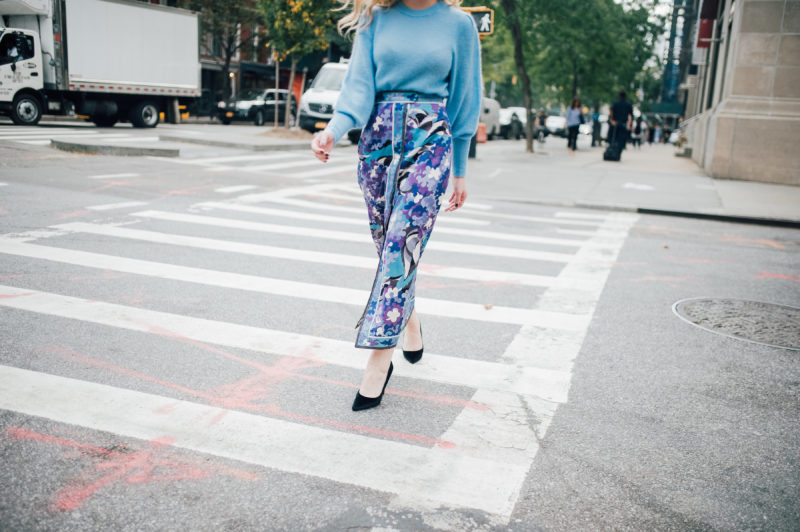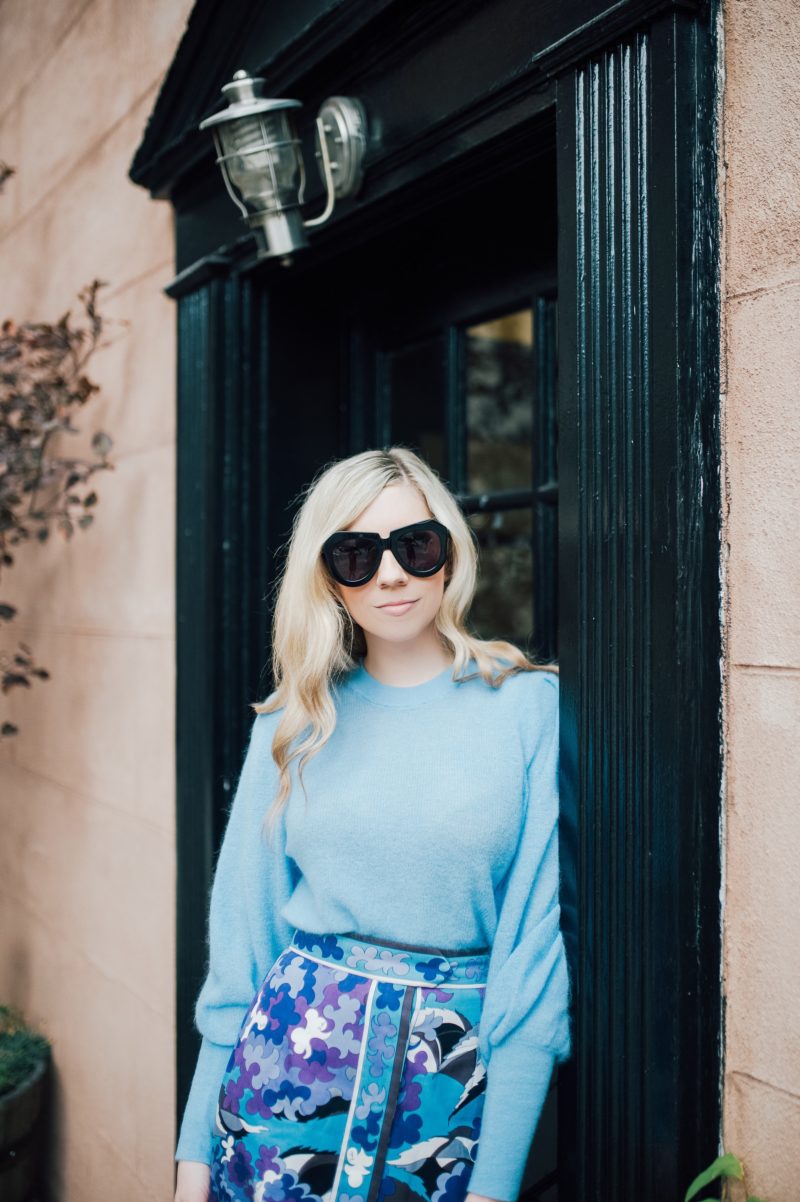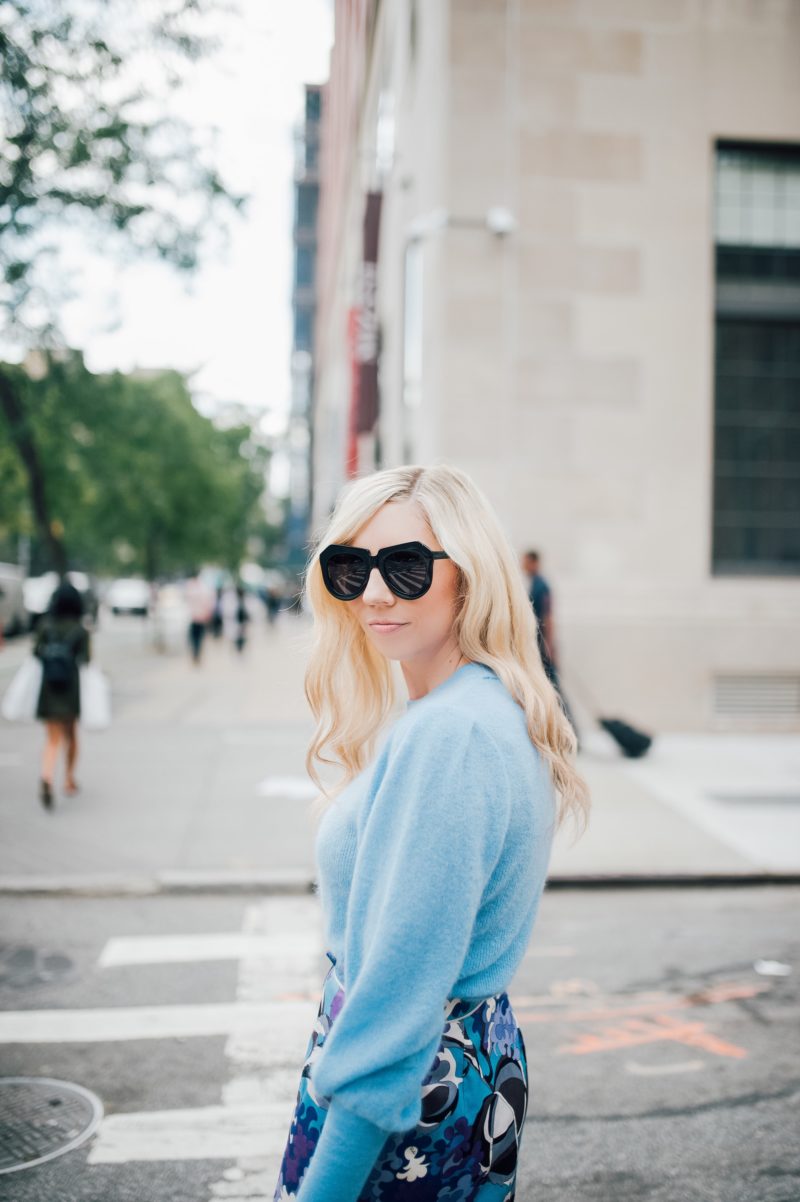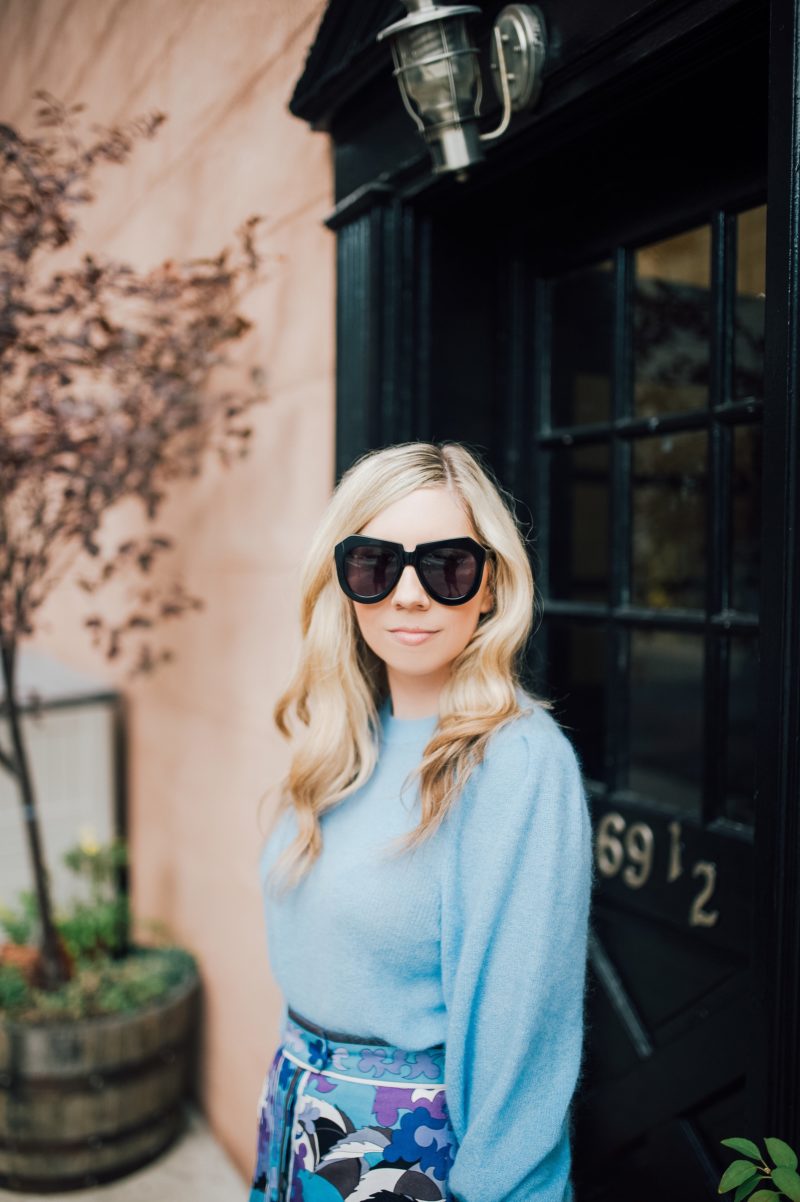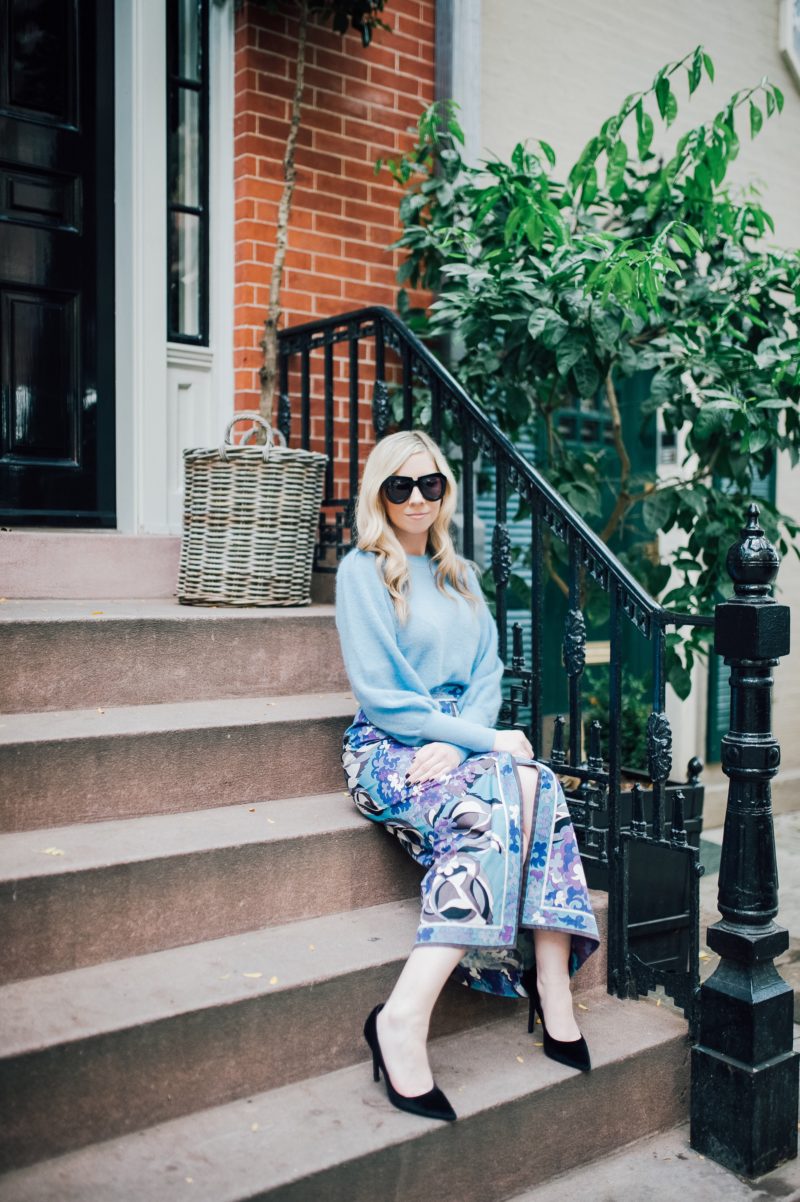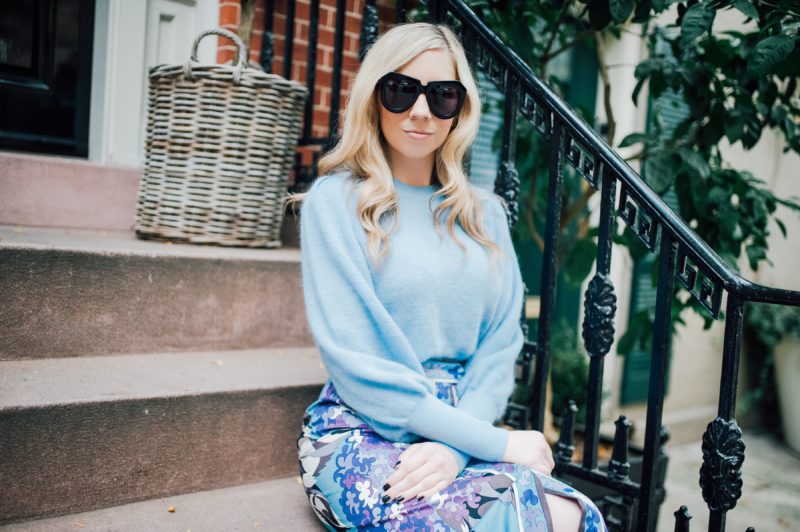 Shop more fabulous vintage Pucci skirts: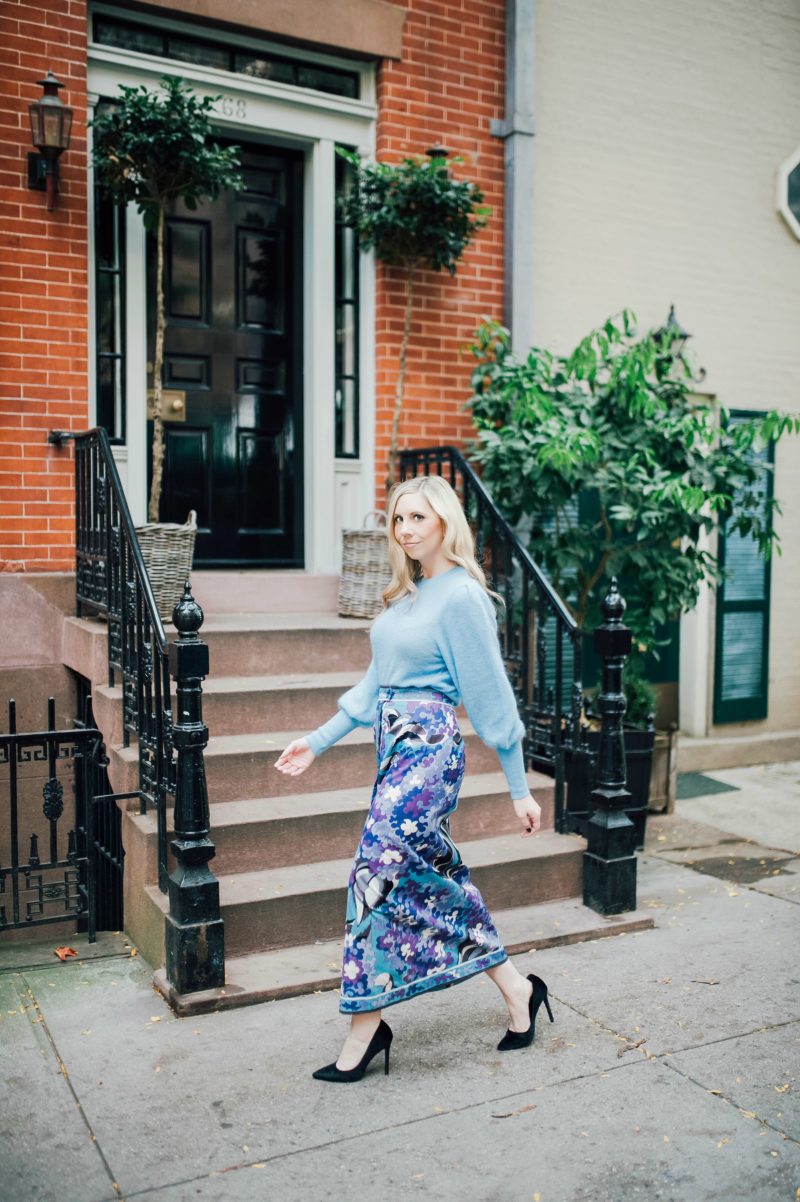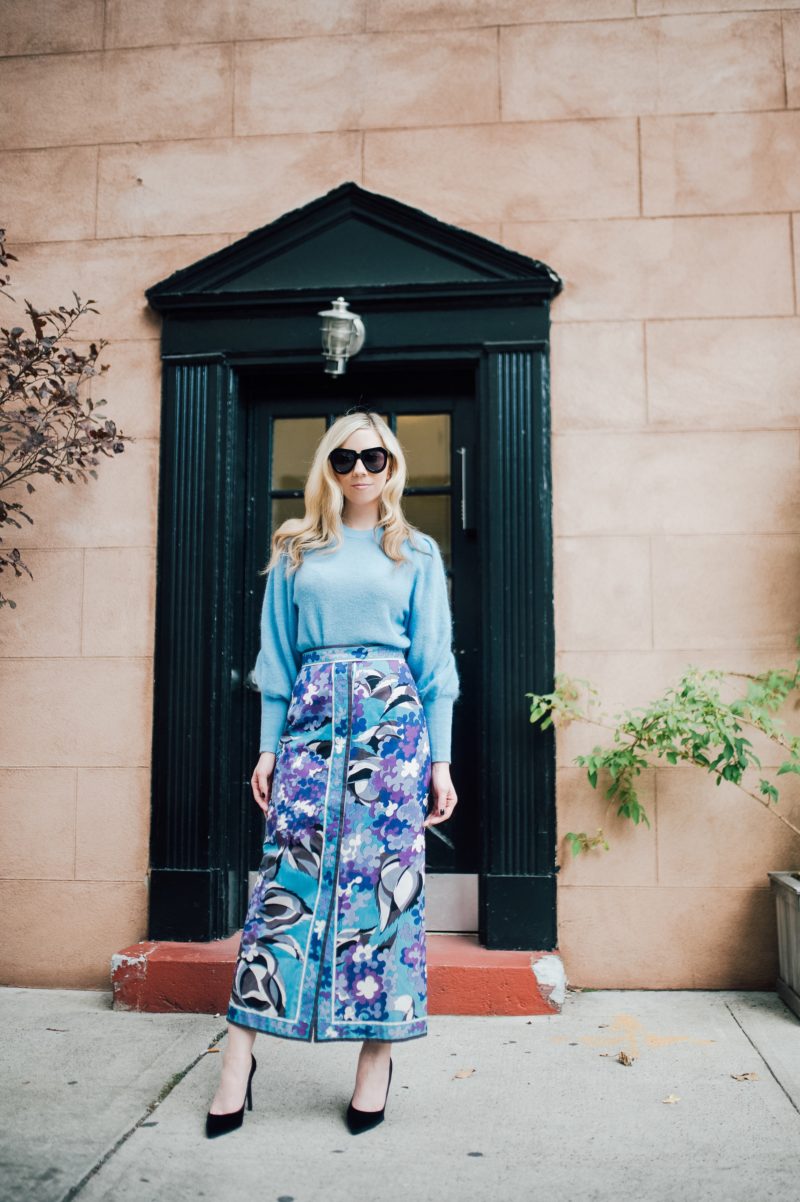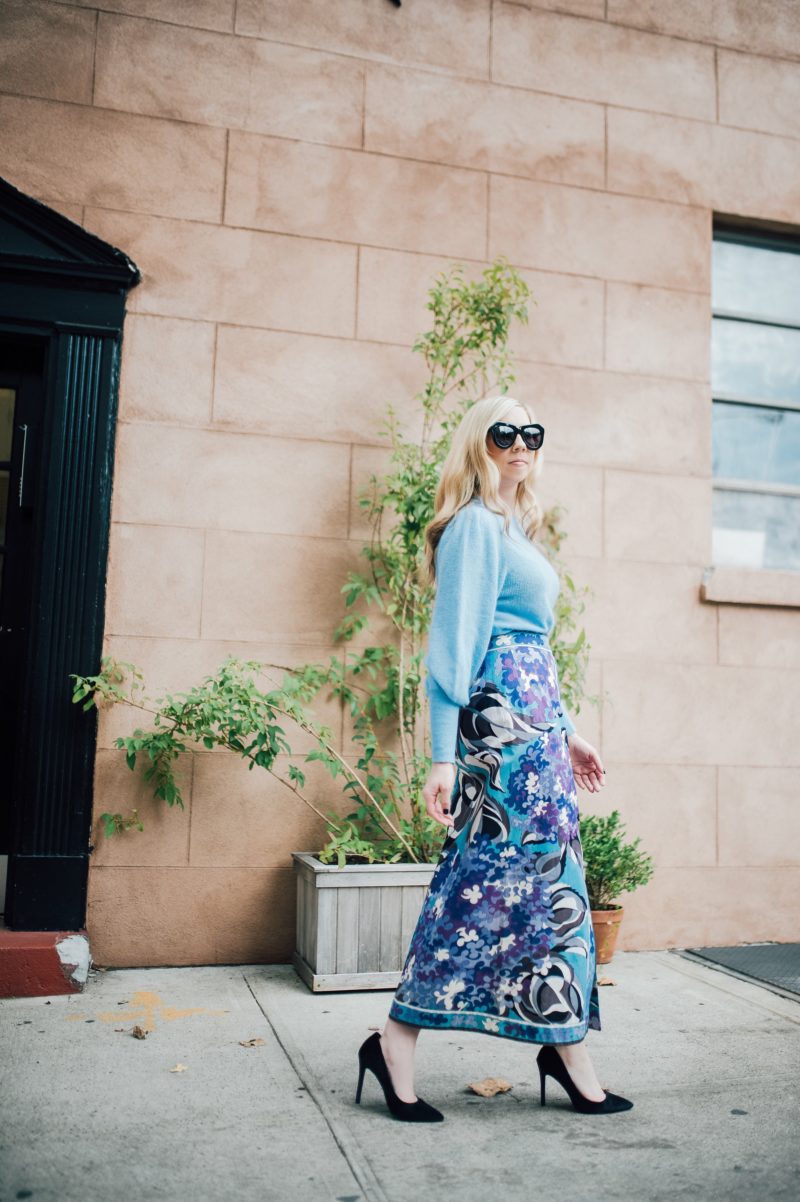 And without further ado, here are my favorite spots in the tri-state area to score fabulous vintage fashion finds. Happy thrifting!
The Vintage Twin (NYC) – You know you are in the right place when Bella Hadid and Alexa Chung count this as their favorite vintage shopping spot. Founded by, yes you guessed it, twin sisters back in 2010, The Vintage Twin has quickly become one of the hottest NYC thrifting destinations for both celebs and fashionistas alike. Their collection is meticulously curated and you can find both original and reworked vintage pieces. The highlight of their two "pop-up locations" is the JEANius Bar, where their JEANiuses (aka denim experts) can help you choose the perfect fitting pair from their vast selection, which includes everything from Levi's to Calvin Kleins.

Another Man's Treasure Vintage Store (Jersey City, NJ) – A fixture on the Jersey City shopping scene since 2006, owners Meika and Warren Franz recently opened up their new location at 195 Montgomery Street a year ago. It is even bigger and better than their previous digs down the block. Their huge new space can now house their massive collection of vintage beauties. You can find everything from Victorian era frocks, delicate beaded gowns, high-end designer couture, and plenty of unique accessories.
Vintage Alley (Verona, NJ) – This shop is every vintage lover's paradise. They carry the most amazing selection of vintage pieces from every decade imaginable, and all at a super affordable price point. You will not feel guilty shopping here. I once scored two vintage Louis Vuitton makeup cases for only $50, and most recently my new Pucci skirt. I try and pop in at least once or twice a month, and I never leave empty handed.
Housing Works Thrift Shops (NYC) – I've been shopping here for many years now, and I always feel so good whenever I do because I know my money is going toward a great cause. Proceeds from their numerous thrift stores scattered around the city raise significant amounts of revenue for services for people living with HIV/AIDS. Their shops are stylishly presented, so much so that you don't feel like you are shopping in a thrift store. They frequently rotate their merchandise so there is always something new to find. And the best part is their vintage goodies are priced to sell, so you will find irresistible bargains here.
Very Clothes and Goods (Jersey City, NJ) – Located right in the heart of downtown Jersey City, this fashion forward, and extremely affordable vintage shops boasts a variety of amazing hidden treasures. They call themselves "the purveyors of handpicked items" and that is most certainly true, because they have done the hard work of digging and scouring the vintage clothing lands, to bring us the best selection possible.
Salvation Army Thrift Store (Nationwide) – If you are willing to do some digging, this is a bargain hunters dream. The prices at the Salvation Army cannot be beat, but you will have to pack a lot of patience while you search, as it can take some time to find the treasures. They have numerous locations scattered throughout NY and NJ, but my two favorite spots with the best selections are in Pompton Lakes and Passaic. Pompton Lakes has amazing vintage and antique furniture, and I always score big with women's clothing in Passaic. My greatest Salvation Army find of all time was a pair of Prada pumps, in perfect condition, which I scored for a mere 5 dollars!
What Goes Around Comes Around (NYC) – How can you have a best of vintage shopping list and not include WGACA!? They are the leading purveyor of authentic luxury vintage accessories and apparel, so don't expect to be finding bargain bin deals here. They are the place to go when you are looking to spoil yourself with a new vintage designer handbag. Their Soho flagship store has been an industry staple since 1993 and their expert buyers find the rarest and most desirable pieces which are only in the most exceptional condition. They are acclaimed for their collections of luxury houses such as Chanel, Louis Vuitton and Hermès. But you can also find more moderately priced vintage pieces with their unique assortment of denim, classic rock tees, and furs.
Udelco (Hawthorne, NJ) – You know you've come to the right place when vintage store owners shop here themselves to stock their stores. This is the mecca of vintage clothing in New Jersey. It's a little off the beaten path in Hawthorne, located inside a big warehouse. But don't let the outside appearance fool you. Once you're inside, you have hit the vintage jackpot, but it will take some digging. A first-timer will be completely overwhelmed here. There are boxes upon boxes upon boxes of clothing and accessories. You name it, you can without a doubt find it here. And most items are under $20! Word of advice: they are cash only, so make sure to hit up the ATM on the way there.